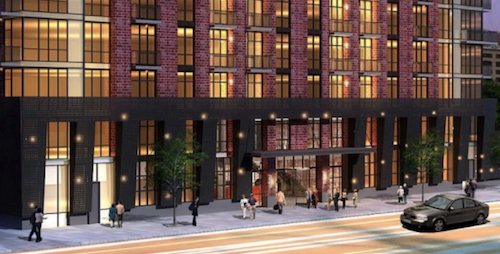 In 2014, renderings for a new Long Island City residential development were first revealed. Four years later, the development sits at 44-41 Purves Street completed and with gorgeous homes currently on the market.
The site was purchased for $32.2 million in July of 2014 in order to develop the 26-story tower, now called The Halo. Developer Rabsky Group collaborated with Architect ODA New York and Karl Fischer as well as Durukan Design to bring in 284 new rentals to this growing neighborhood.
The Halo holds apartments ranging from one-bedroom to four-bedrooms, each one with large windows that overlook the East River, floors lined with hardwood, and an open layout with a gourmet kitchen that features stainless steel appliances, an island kitchen topped with polished marble, a mix of white and glass cabinets, a floating shelf, and a backsplash which completes the area. The bathrooms also have a modern, sleek look to them with slate tile floors, oversized circular mirrors, a glass shower, and large bathtub.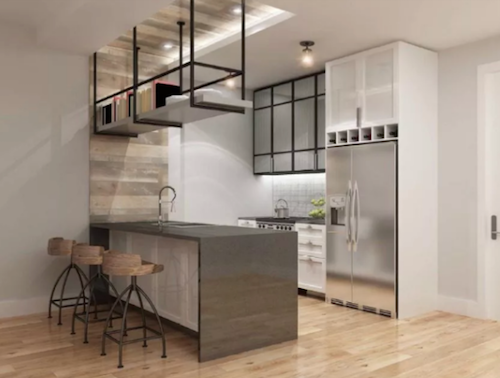 The residents enjoy lavish amenities here, such as the screening room, lounge room, library, bike room, sauna, and a rooftop deck, all securely accessed by residents only. The Halo is also located in an area that has grown tremendously since the site was initially purchased nearly four years ago. Long Island City is known as the redeveloped industrial neighborhood, where you can now find beautiful high rises, such as The Halo, as well as art museums, and trendy bars and restaurants.
At The Halo, one-bedroom homes start at $2,600 a month, $3,750 a month for two-bedrooms, and $5,350 a month for three-bedrooms and up.