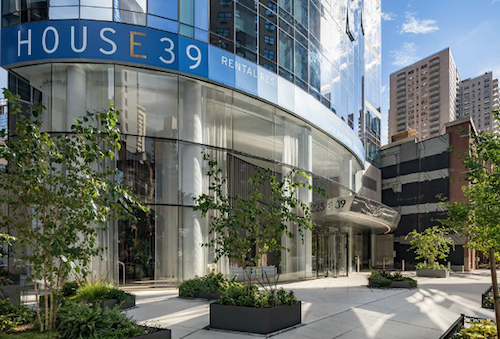 House39 is a beautiful new addition to Midtown, offering residents unrivaled luxury and comfort in the heart of Manhattan, surrounded by everything they could need to make themselves at home in NYC.
Developer Fisher Brothers along with Handel Architects and designer Rockwell Group, have brought this 36-story building to Murray Hill which offers 372 homes at 225 East 39th Street.
House 39 offers studio to three-bedroom apartments featuring gorgeous floor-to-ceiling windows that not only give views of Manhattan, but also allow for natural light to fill the living area and illuminate polished hardwood floors. There are open kitchens with custom wood cabinets, all stainless steel appliances, backsplash, and large kitchen islands. Bathrooms are covered with slate tiles and feature rain showerheads, double vanities, and bathtubs.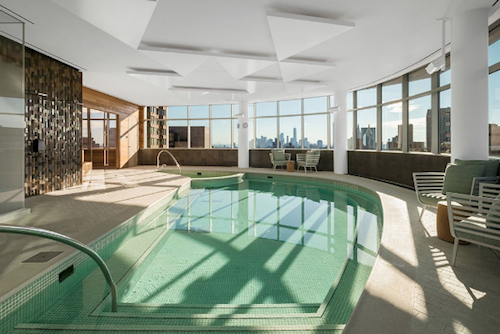 Midtown may be packed with plenty of activities for residents to enjoy, but House 39 offers just as much for residents without them needing to leave the comfort of their own home. The amenities here include a yoga studio, rooftop swimming pool, fitness center, library, children's playroom, screening room, lounge room, game room, and a rooftop terrace that is fully-furnished so residents can relax and enjoy the panoramic view of the city around them.
This building was completed in 2017, but luckily homes are still on the market for those interested. Studios start at $3,400 per month, one-bedrooms start at $4,900 per month, two-bedrooms start at $6,300 per month, and three-bedroom $10,900 per month.