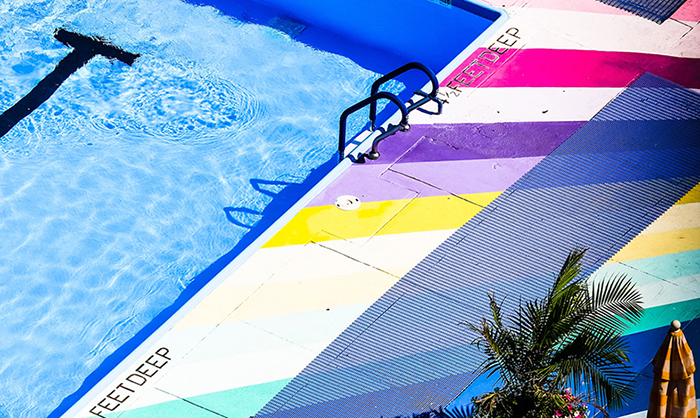 Summer heats up in New York City, but some lucky renters don't need to wait that long to beat the heat: To enhance your daydreams of enjoyable summer days, we have compiled a list of our preferred NYC apartments that offer access to a swimming pool, all priced at $4000.
Studios from $4,000 per month
AIRE presents a range of distinctive amenities, including two sound-proof rehearsal rooms, a comprehensively stocked library, convenient on-site valet parking, an exclusive space for private gatherings, and both indoor and outdoor play areas for children. Yet, the most remarkable feature is the private, elevated park spanning half an acre. This beautifully landscaped oasis boasts walking paths and a serene reflecting pool.
See the available apartments for rent in the Aire.
Studios from $4,000 per month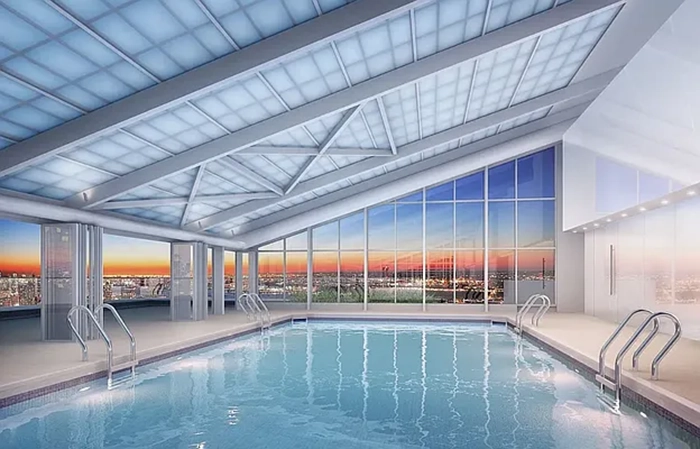 Situated just moments away from Carnegie Hall and the bustling shopping hub of Columbus Circle, the prime location of 322 West 57th makes The Sheffield an appealing and charming destination for frequent visitors to New York City. This Manhattan rental apartment is perfectly positioned in the heart of one of Midtown's liveliest neighborhoods. The residences available for rent at The Sheffield stand out as some of the most exceptional rental apartments in NYC, offering spacious floor plans, elegant Nordic Ash floors, and top-tier finishes and fixtures throughout. Inhabitants of these upscale rentals will also have access to an array of five-star building amenities, including round-the-clock concierge service, a state-of-the-art fitness center with a swimming pool, and even a dedicated pet spa.
See the available apartments for rent in The Sheffield.
Studios from $4,000 per month
Zeckendorf Towers offers expansive apartments featuring elegant designs and generous living areas. You'll also find a pool and fitness center, along with New York's most extensive residential green roof, awaiting your exploration. This full-block structure is renowned as a significant and captivating achievement from the 1980s. It boasts a striking facade, impressive scale, and distinctive pyramid-shaped screens on the rooftop that are beautifully illuminated after dark.
See the available apartments for rent in the Zeckendorf Tower.
Studios from $4,000 per month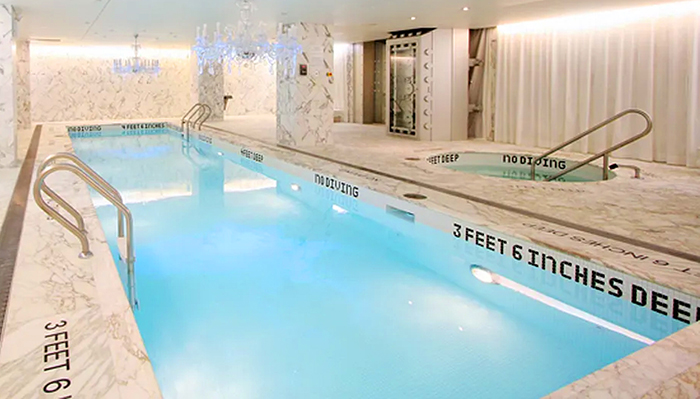 Once serving as the main offices for JP Morgan, 15 Broad Street transformed into one of the initial high-end residential conversions along Wall Street. Renowned designer Philippe Starck was involved in the venture, guaranteeing that every aspect of opulence received meticulous attention. See the available apartments for rent at 15 Broad Street.
Studios from $4,004 per month
A comprehensive range of amenities enhances the lifestyle experience at 8 Spruce Street. These encompass services such as move-in coordination, personalized furniture packages, weekly delivery of fresh flowers, expert housekeeping, concierge assistance, and provisions for private gatherings within the amenity areas. Residents gain exclusive entry to a curated selection of top-tier health, wellness, social, and entertainment facilities, spanning both indoor and outdoor spaces totaling 22,000 square feet, which includes expansive landscaped plazas spanning 15,000 square feet.
Expanding upon this array of exclusive offerings is a screening room featuring a custom-designed amphitheater, as well as a skylit swimming pool complemented by retractable glass doors that seamlessly connect the space to the surrounding wraparound sundeck and lounge area.
See the available apartments for rent at 8 Spruce Street.