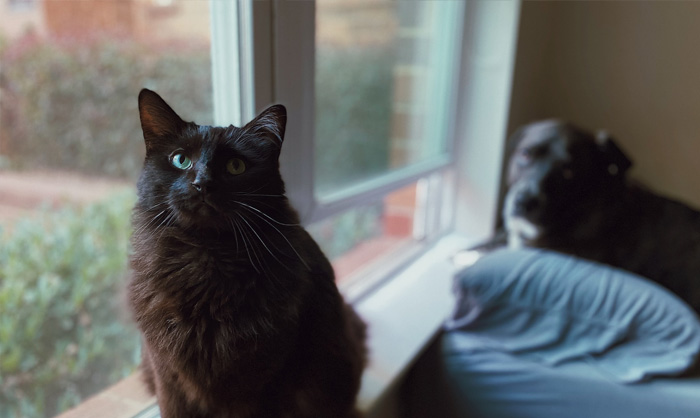 New York City is a vibrant and pet-loving metropolis, but finding a suitable apartment that accommodates your furry friend can be a challenge. From breed restrictions to pet deposits, there are various factors to consider when renting an apartment with a pet in NYC. In this blog post, we'll provide essential information and tips to make the process of finding a pet-friendly apartment in the Big Apple a breeze.
Understand Your Pet's Needs

Before you start your apartment search, assess your pet's needs. Consider the size, breed, and temperament of your pet. Larger dogs might require more space and access to outdoor areas, while smaller animals like cats or small dogs may be more adaptable to apartment living.


Pet-Friendly Neighborhoods

Not all NYC neighborhoods are equally pet-friendly. Some areas have more parks, pet supply stores, and pet-friendly amenities. Research neighborhoods that align with your and your pet's preferences.


Pet Deposits and Fees

Be prepared to pay additional fees when renting with a pet. Landlords often charge pet deposits or pet rent, which can vary from building to building. These fees are intended to cover any potential damage caused by pets.


Lease Terms and Pet Policies

Carefully review your lease agreement and the building's pet policy. Pay attention to any restrictions on pet size, breed, and the number of pets allowed. Understand your responsibilities as a pet owner, such as cleaning up after your pet and ensuring it doesn't disturb neighbors.


Service and Emotional Support Animals

In NYC, landlords are generally required to make reasonable accommodations for service and emotional support animals, even if the building has a no-pet policy. Ensure you have the necessary documentation and discuss your needs with your landlord or property manager.


Pet Amenities

Some apartment buildings in NYC offer pet-friendly amenities such as on-site dog parks, grooming stations, and pet sitting services. These can enhance your and your pet's quality of life.


Pet Insurance

Consider getting pet insurance to cover unexpected medical expenses for your furry friend. Having insurance can provide peace of mind and financial security in case of emergencies.


Pet-Friendly Landlords

Look for landlords or property management companies known for being pet-friendly. They are more likely to understand and accommodate the needs of pet owners.


Responsible Pet Ownership

As a responsible pet owner, ensure your pet is well-behaved, properly trained, and up-to-date on vaccinations. This will not only help you secure an apartment but also maintain a positive relationship with your neighbors and landlord.


Neighbors and Building Dynamics

Be considerate of your neighbors when living in a pet-friendly building. Respect quiet hours and leash laws, and address any issues promptly to maintain a harmonious living environment.
Renting an apartment with a pet in NYC can be a rewarding experience, provided you do your research and adhere to pet-friendly policies and guidelines. Understanding the needs of both your pet and your prospective building is crucial for a smooth transition to apartment living. With the right preparation and considerations, you can find a pet-friendly apartment in the city that offers both you and your furry companion a comfortable and enjoyable home.