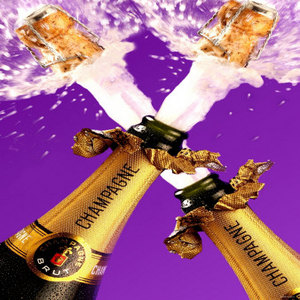 Trends come and trends go, as regular readers of the Luxury Rentals Manhattan blog -- or anyone who lives in New York City -- knows. But while the ebbs and flows in the market for Manhattan rental apartments is our subject here at the LRM blog, one constant remains unspoken and, for the most part, unchallenged. And that is that living in New York City is cruelly, implausibly expensive by just about any standard. Yes, groceries cost more in Hawaii and gasoline costs more in Connecticut, but most NYC dwellers will be quick to tell you that everything costs more here in Manhattan. In the next breath, you'll hear that the reason for this is that everything is better in Manhattan, but the (presumed) fact is what it is. So it's safe to say that a recent finding by the U.S. Census is something of a mind-blower. Per the 2010 Census, New York City is not the first, second, or third-most expensive place to rent in the United States. Neither is it fourth or fifth. No, New York City is actually just the sixth-most expensive place to rent an apartment in the United States. We're number six, everyone! Pop champagne! Or... actually hold off on the champagne. Can this possibly be true?
Believe it, readers. "Just be glad you don't live in San Jose," Crain's Jeremy Smerd writes. "It may be little comfort, but the New York metropolitan area is not home—as a renter might think—to the highest rents in the country. That distinction goes to the San Jose metro area in northern California, where gross median rents cost $1,414, making it the most expensive in the country. San Francisco came in second, followed by the Washington, D.C., area, according to the U.S. Census Bureau's 2009 American Community Survey released Tuesday. The New York metro area, which includes northern New Jersey and Long Island, was sixth. Median gross rent was $1,125 a month. The median rent in the city alone was $1,086."
This doesn't mean that New Yorkers can't complain, of course -- the Second Avenue subway is two years behind schedule, the Mets are terrible, and you can doubtless come up with some more gripes of your own. But while it may not always feel like it -- and while the disappearance of landlord concessions makes it seem even less true -- living in New York City isn't quite as inexpensive as you might think. And no tourist has ever ponied up for an I (Heart) San Jose t-shirt.