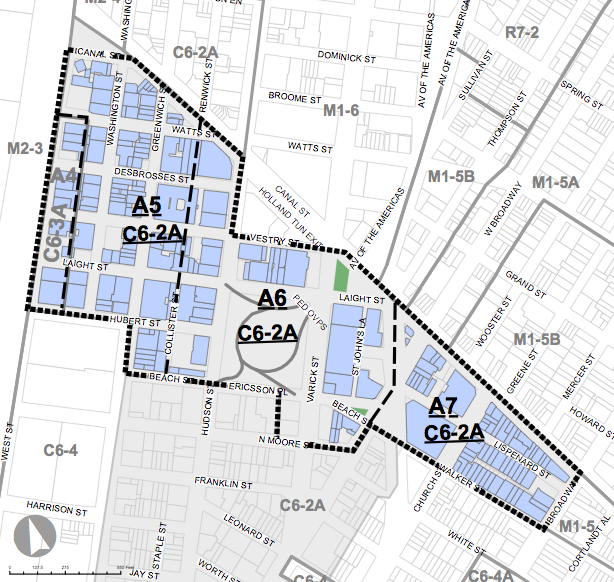 Recently, Luxury Rentals Manhattan posed a question that anyone searching for a NYC rental apartment has surely asked him or herself: "Are Manhattan rental apartments now a rich person thing?" It's no secret that New York City is the nation's most expensive place to rent, and although -- given how much more expensive it is to buy a Manhattan apartment -- renting in Manhattan still seems like the way to go, it's all relative: MNS' figures show that in May 2011, rental prices increased by 6% from last year's average. That's overall, though, and as anyone browsing Manhattan rental listings has surely noticed by now, rental prices, while high throughout Manhattan, are highly variable, even between bordering neighborhoods. Averaging studio, one-bedroom, and two-bedroom costs for each part of Manhattan shows that Tribeca is New York's most expensive place to rent, while Harlem is the cheapest. That's not particularly surprising, but some of their findings are. Contrary to popular belief, or common sense for that matter, renting in the Upper East Side is actually less expensive than renting in Greenwich Village, the Upper West Side, or Chelsea. So what does any of this have to do with rezoning North Tribeca and lowering housing costs?
The answer to that question is actually pretty simple. The three most expensive neighborhoods in Manhattan -- Tribeca, SoHo, and Greenwich Village (in which MNS includes the West Village) -- have the majority of their land designated as historic districts. While making them quite attractive and pleasant to visit and live, those designations stifle new development (even of the residential-conversion kind) that would increase overall housing and -- according to the economic textbooks -- in turn lower rents. On the other hand, the Lower East Side and Harlem have the lowest rental prices, and apart from a small Chinatown/Little Italy historic district, much of their land is still unprotected and can be altered or developed. Of course, other factors are at play here, but for the time being this just seems like a good spot to remind you that Manhattan real estate is complicated and contradictory and all those other things you already know if you'e been hunting for a Manhattan apartment.
The North Tribeca rezoning project which we first wrote about last year was recently approved amid much controversy from residents. As one of the few places in the neighborhood not fully designated as historic (only about half of the entire area is), there are opportunities to build, but outdated and low-scale zoning made such development impossible until now. So what kind of changes will this zoning entail? In essence, some zoning districts will have a greater floor-area ratio (FAR), i.e. the ratio of floor area to plot size. However, developers must set aside 20% of residential units as affordable in order to take advantage of these new restrictions. Other benefits include a change from manufacturing to residential zoning, which will allow for the conversions of a number of pre-war industrial buildings into, yes, pre-war apartment buildings.
On a small scale, this should bring more residents to Tribeca and reduce overall housing costs. At the local level, it could lower Tribeca rental prices by increasing supply and reducing overall demand. Affordable housing initiatives, also termed "inclusionary zoning," are controversial and it remains to be seen whether or not prices will actually remain steady or fall in this trend-setting neighborhood. However, the rezoning will hopefully bring in new development and make one of New York City's prized neighborhoods more accessible. Re-zoning won't make Tribeca rental listings any less sought-after -- they'll still be apartment listings in Tribeca, after all. But it just might make them a little less scarce, and that's good news for everyone.