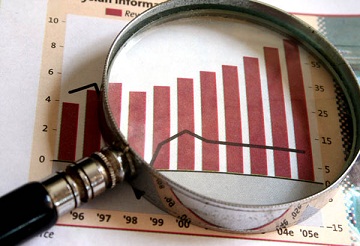 After an exciting August – both in terms of the weather and the real estate market – expectations ran high for September. Not only did August have remarkable increases in rental prices all over Manhattan, but it also had a hurricane and an earthquake. That's a tough act to follow, and it didn't help that September had lots of rain and humidity. Nonetheless, September was a good month for Manhattan real estate overall, although not nearly as torrid as August. The gains made in September fell very much in line with luxury rental market trends of the past 3 years. Recent months showed divergent trends between studios and everything else, and that held true for September: while rental prices rose for 1- and 2-bedrooms, studio prices went down. Right now, Manhattan studios are undoubtedly the best bargains in the city. The luxury market still looks good though; overall rents increased by 0.8% in September even with this decline.
Let's focus on studios first. The September MNS Market Rental Report documented that, in comparison to August, average rents in Manhattan increased 1.3% for 1-bedrooms, 1.6% for 2-bedrooms, but decreased 2.8% for studios. Rents in non-doorman studios decreased the most in in Chelsea (7.5%), and also fell in Midtown East, Gramercy Park, and SoHo. The greatest declines occurred in doorman studios: Midtown West decreased 5.3%, Tribeca decreased 5.8%, and Battery Park City decreased 6.4% (6 other neighborhoods decreased less severely), so it's clearly a very good time to rent a studio in those neighborhoods. This is a continuation of recent trends: in Harlem, doorman 1- and 2-bedroom apartment prices have risen for the past 4 months, while during that time-span studio prices have fallen. Plus, over the past year Non-doorman studios in Manhattan decreased by 1.85% to finish at $2,084, although doorman studios actually increased by 7.6%, finishing at $2,650.
From a wider perspective, things look better. Since last September, rents for 1- and 2-bedroom apartments in Manhattan rose steadily – one-bedrooms increased 9.4% and two-bedrooms increased 11.5%, and non-doorman 2-bedrooms are up by 13.95%. This can be attributed to less inventory and the fact that many families are choosing to rent rather than buy. September also marked the 3-year anniversary – if you could call it that – of the collapse of Lehman Brothers, which sparked the worst recession in American since the Great Depression. While most of the country is still mired in hard times, the Manhattan real estate market is as healthy as ever. Tribeca and Harlem, which are respectively the most and least expensive markets in Manhattan, saw rents increase by 13% during that time. While not all neighborhoods rose as much, no neighborhood in Manhattan saw rents fall. Murray Hill, Midtown East, and the Upper East Side stayed pretty stable though, so it makes sense to check the luxury rental listings for good deals in those traditional Manhattan neighborhoods.
The next coming months will probably show slower increases, mainly due to a rise in inventory. A lot of people signed 14 or 15 month leases in summer 2010 in large rental buildings which are due to expire, so inventory should increase substantially. Look for these newly available Manhattan luxury apartments to keep rents from rising much. For those looking for a place, studios are clearly your best bet. As far as neighborhoods go, Midtown West rent increases have been slow and many great deals are available. The Lower East Side has a lot of availability too – availability has gone up by 8% for studios and almost 6% for 1- and 2- bedrooms. Take advantage of the soft spots in the market, because there's no reason to think that it will decline anytime soon.