The Tribeca neighborhoo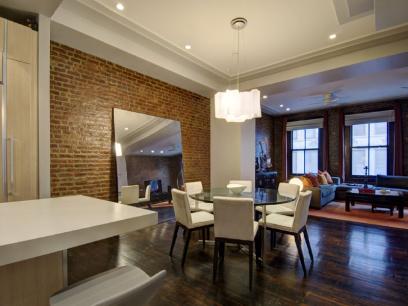 d is home to some of the most expensive apartments for rent in Manhattan. According to the MNS December rental market report, rent in Tribeca has consistently out priced nearly every neighborhood since December 2010. Only apartments in Soho cost more than those in Tribeca, and even then it's only one- and two-bedroom apartments in doorman buildings that do. Non-doorman buildings are more expensive across the board in Tribeca. Which brings us to the focus of this article, and one of New York's more peculiar trends: the triangle south of Canal Street is the only neighborhood in Manhattan where apartments for rent in non-doorman buildings are more expensive than apartments in buildings that have doormen. Tribeca studio apartments in non-doorman buildings have been more expensive than their doorman counterparts every month since December 2010. And one-bedroom and two-bedroom apartments without doormen have likewise cost more almost as consistently. In December 2011, having a doorman with your two-bedroom apartment saved you over $1,000. And a doorman welcoming you into your studio shaved nearly $800 off your rent.
So the question we had was, quite simply, why? Why is Tribeca the exception to such an intuitive rule? And keep in mind that when we say doorman buildings, we generally don't just mean buildings with doormen. Most of these apartments also come with all the amenities you'd associate with high-end Manhattan real estate: pools, lounges, gyms, valet services, etc. Buildings without doormen generally come without any of those things. So why are people so willing to drop more money for less features in Tribeca, and nowhere else? We asked some real estate experts, and looked at some listings, and found that it came down to one basic thing: Tribeca lofts.
First, a little bit of history about the area is required. The 1970s saw the Tribeca area go from a nearly unpopulated old industrial neighborhood to the destination of choice for Manhattan artists looking for cheap places to squat. These artists found cheap homes in the prewar industrial lofts that had originally acted as sweatshops and warehouses for textile workers in the first half of the 20th Century. According to US Census data, the population of the neighborhood exploded during the 1970s, going from 370 people in 1970 to 5,949 in 1980. During that time the neighborhood gained a reputation for being a premier symbol of New York City as a gritty urban bohemia. Over the next few decades, the population continued to skyrocket, except rather than artists moving in, it was people who wanted to be a part of what they saw as a thriving art community. They wanted to live in the same lofts the artists lived in. And those old Spartan industrial homes became some of the most desirable apartments in Manhattan.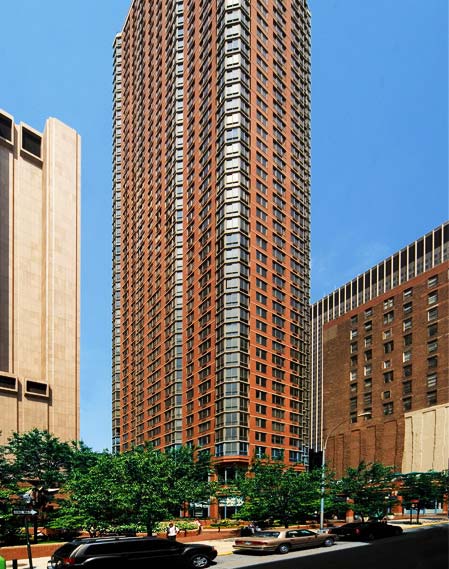 In 2010 there were over 17,000 people living in Tribeca. Since the 1970s developers have flooded the area with Luxury rental buildings that offer the gyms, lounges, and roof decks that most high-end rental buildings do. But as expensive as the rent in those apartments might get, its yet to match what the Tribeca lofts can bring in. 83 Franklin Street, for example, is a 6-story former warehouse built in 1915. It has almost no amenities, yet the 4-bedroom loft-style penthouse on the top floor is currently listed at $22,500 a month. Likewise, 2 lofts in 13-17 Laight Street are going for $12,500 and $18,500 respectively, despite the fact that 13-17 Laight Street is also a turn of the century 6-story converted warehouse with minimal amenities. Contrast these with Tribeca Tower on 105 Duane Street, constructed in 1990. 52-stories tall, it offers stylized apartments with floor-to-ceiling windows, and modeled kitchens and baths. Furthermore, the building comes with a health club, an indoor pool, a terrace, a concierge, and maid service. A two-bedroom currently on the market there? Going for a bit over $9,000.
None of this is to say that apartments in Tribeca are cheap, or that they have nothing to offer. Doorman buildings in Tribeca are more expensive than they are in most Manhattan neighborhoods, and they have design as well as location to thank for that. But it should hammer home the age-old lesson that nothing beats the appeal of an apartment with character. Tribeca residents want to own a piece of the Tribeca of yore, the bohemian enclave that's so associated with the myth of the urban jungle.