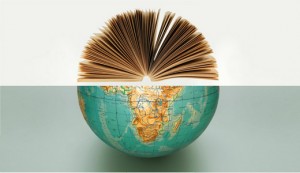 Starting in the fall of 2012, a world-class K-12 school will take root in West Chelsea, the first of its kind in this up-and-coming neighborhood. Apartment renters near the Avenues School, a "global school" that aims to build an international network of 20 schools all over the world, will find themselves next to one of the most innovative and forward-thinking New York City schools in recent memory. West Chelsea has already undergone a revolution of sorts thanks to the High Line Park – new construction of high-end luxury rental apartments has flourished in the past half-dozen years – but the Avenues School will usher in the next phase of transforming West Chelsea into a full-fledged neighborhood.
While rental apartments in West Chelsea have certainly been hot, this downtown Manhattan neighborhood is not known for being family-friendly. The creation of a top-rate New York City school near some of Manhattan's premier rental apartments will permanently change that perception, because West Chelsea will soon be an ideal setting for Manhattan renters looking for a family-friendly apartment. Apartments near the Avenues School will also enjoy the diversification that new schools in Manhattan always bring; the mix of younger people drawn by West Chelsea's well-established arts scene and new families looking for an emerging neighborhood that holds great promise for the future will make West Chelsea a unique place to rent a high-end luxury apartment in Manhattan.
The Avenues School, located on the corner of 10th Avenue and 25th Street in West Chelsea, is a for-profit private institution that charges $40,000 a year in tuition. This innovative Manhattan school bills itself as "Avenues: The World School" for good reason: according to its website, Avenues is unique because it is integrated into a worldwide network of similarly oriented global schools designed to prepare students for the new global life that has emerged with changes in the international landscape. They write, "If the 20th century were dominated by American leadership, the 21st century will be, as one Chinese leader said, 'a kitchen with many chefs.' Modern students must have more than a passing understanding of other cultures, speak other languages fluently and appreciate other histories." No other K-12 school in Manhattan has this kind of educational approach, even the venerated private schools of the Upper East Side and Upper West Side of Manhattan.
Despite the fact that the Avenues School has yet to open, this new primary and secondary school in Manhattan already has attracted much attention among Manhattan renters looking for a premier school for their elementary, middle, and high school age kids. A large part of the attraction is related to the fact that Avenues School has a brand new facility that offers a high-quality learning environment that more dated facilities can't match. Plus, Avenues School is a clean slate so to speak; the future is wide-open for all who join, and this newly constructed New York City school doesn't have any of the legacy issues that affect many long-standing private schools in Manhattan. All in all, Avenues School will transform West Chelsea into a fully-formed Manhattan neighborhood, and apartments near Avenues School will benefit greatly from all the changes that high-quality educational institutions bring.