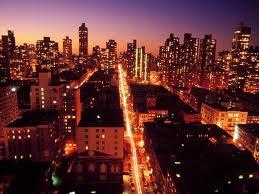 It's time to throw traditional conceptions about the winter rental market in Manhattan out the window. With ideal conditions for raising rents in luxury apartments in Manhattan – high demand, restricted inventory, and low vacancy rates - landlords have spent the past 6 months doing exactly that, which is why the average Manhattan rent in February was just $18 off its all-time high. Even in the best of times, winter is traditionally known for concessions, high vacancy rates, and lower rents, but the exact opposite has happened this year, which is why many buildings are opting to switch from condos to rentals. And in the absence of the usual ebb in market activity, spring and summer will likely push the average Manhattan rent even higher, especially in new apartment developments. Overall, the Manhattan rental market has risen 14% since its nadir in 2009, largely because many wealthy Manhattan residents are reluctant to buy luxury apartments out of fear that they will depreciate in value, creating a large pool of potential renters of luxury apartments in Manhattan who aren't hesitating to forgo concessions and pay higher rents.
Affluent Manhattanites looking to rent luxury apartments in Manhattan are over-qualified by traditional standards – it's not unusual for prospective renters to earn 60 times the monthly rent as opposed to the usual 40 – which has allowed landlords to raise rents and still sign leases in record time: in the final quarter of 2011, it took a mere 6 weeks to rent out a Manhattan luxury apartment, the second fastest time in 15 years. Plus, brokers are reporting bidding wars between these affluent renters. Landlords like Time Equities Inc. aren't complaining. The company has raised rents by an average of 13% on apartments that have become vacant in the past 6 months. In December, they rented a studio apartment in the Delmonico's Building in lower Manhattan for $2,295, approximately a 23% increase from last year. In November, they rented a one-bedroom apartment at 214 West 96th Street on Manhattan's Upper West Side for $2,095, a 27% increase from last year.
With inventory low and the market this healthy, an unprecedented number of luxury buildings have made a remarkable shift: from condos to exclusive rentals. Conventional wisdom holds that condos are more lucrative than rentals for developers. But the low inventory and high demand of the current market has reversed the trend, with luxury rentals bringing in the cash. Condos-turned-rental buildings, with high-class amenities and new appliances, aim to corner the market of affluent renters hesitant to buy condos and co-ops, fearing that their value will depreciate in the coming years. If affluent New Yorkers go back to buying luxury Manhattan apartments, the rental market will go back to traditional levels. The spike in rents will eventually slow down and ease up as buyers slowly regain confidence and leave the rental field, but the issue is when this will happen. Given that mortgage rates are at historic lows and new residential construction is beginning to pick up again, it seems likely that many will soon opt to buy luxury apartments in Manhattan rather than rent in luxury converted buildings. But for now the trend of high competition for rentals will continue, at least for the foreseeable future, as long as ultra-luxury rentals remain popular and buyers shy away from the sales world. Renters can combat the stiff competition, however, with preparation: Have your paperwork ready to go and your deposit checks in hand, and you can snag a new apartment -- perhaps one in a former condo building -- without too much heartache.