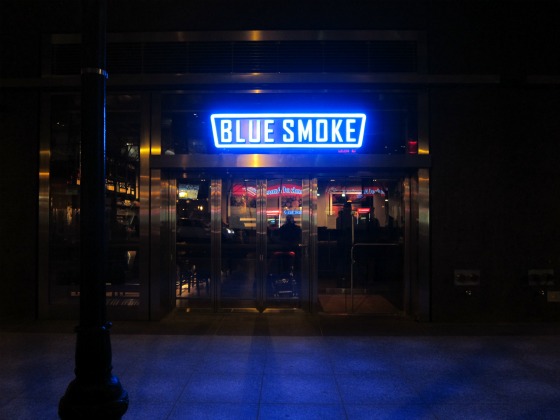 While Battery Park City has always been known for being safe, quiet, and green, one thing it has never been is hip. Combine that with the fact that the neighborhood has always been associated with condo sales and not luxury rentals, and it's no wonder that rental apartments in Batttery Park City have not garnered as much attention as rental apartments in other downtown Manhattan neighborhoods. It's officially time for Manhattan renters to take a closer look at BPC however, because the neighborhood is changing rapidly, and right now there's a unique window of opportunity to find great deals. BPC's reputation for being a little too remote, a little too dull, and a little too suburban for younger Manhattan renters is changing; a flurry of restaurant openings is making BPC much like the rest of downtown Manhattan, and right now the rents have yet to catch up to the times, especially for luxury 1-bedroom apartments.
The main reason that renters looking for luxury apartments in Manhattan should reconsider living in Battery Park City is that, as a neighborhood, it's truly come into it's own. More specifically, BPC has overcome its lack of retail space and tight restrictions on new construction (the Battery Park City Authority has firm guidelines in place that dictate that all new buildings must be eco-friendly) and is finally home to a number of Manhattan's premier restaurants. Shake Shack, Blue Smoke, and North End Grill are among some of the newcomers, and residents of Battery Park City rental apartments can also enjoy a variety of new gourmet grocers, coffee shops, and pastry shops.
These developments have totally changed the neighborhood's personality. "We didn't expect what's here," says Salvatore Rasa to the New York Post. After living in Greenwich Village for, Rasa and his wife moved to the Verdesian in the northern part of BPC 3 years ago. "We expected a corporate environment; dull and uninteresting. What we found is really diverse. There are more kids than we thought, more pets than we thought." Steve Katz, a resident at the Solaire, told the Post that "Over the last seven years, it's a wildly different landscape. Where Goldman Sachs is now was a parking lot. . . the choices west of the West Side Highway were pretty much zero." He added that the North End Grill is, "…fantastic. The food is outrageously good."
What makes Battery Park City special at the moment is that the rents have yet to adjust to the current reality. According to streeteasy.com, 81 one-bedroom rental apartments are available for an average price of $3,200, which is almost $400 less than the overall average in Manhattan. Studios and 2-bedrooms are in-line with Manhattan averages, but they're deals for two reasons: most of them are condo-quality, especially in converted projects like Liberty Luxe and Liberty Green; and while they're in-line with Manhattan averages, they're way beneath the average rents for neighboring Tribeca, where a studio will cost you $4,700 on average (it's $2,725 in BPC). Plus Battery Park City is home to one-fifth of Manhattan's LEED Certified green buildings and has tons of park space, so leading the way in the Manhattan green movement. As people become aware of these deals, they aren't likely to stay this low, so now is the time to look to the south-western tip of Manhattan for undervalued rental apartments in an emerging neighborhood.