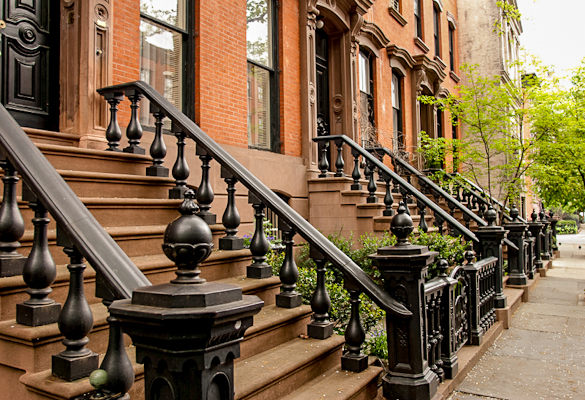 Without surprise, market reports released early in May revealed that Manhattan's apartment rental rates are staying above pre-recession levels as they continued to climb throughout the month of April. As Luxury Rentals Manhattan has continuously reported, New York's lack of available rental units is the primary cause of these skyrocketing rates.
Manhattan renters had to pay an average rate of $3,429 in April, an all-time high that is 3% higher than a year ago. In terms of the average price of rental units by size, studios were up 3% this year at $2,025 a month, but 1, 2, and 3-bedrooms were all up by 5%, with average rates coming in at $2,785, $3,891, and $5,186, respectively. Chelsea is the most expensive neighborhood to rent in, as reports show the cost to rent a studio averaging $2,516, and 3-bedrooms coming in just under $6,000. However, prospective tenants can avoid costly rentals by simply forgoing the elevator; the average cost to rent in city walk-ups is 42% less than similar apartments in newer buildings.
Down from March's 1.25%, the vacancy rate came in at 1.16%, leaving few units available for the upcoming leasing season this summer. This will also prompt landlords to increase rents; we expect the vacancy rate to decline even further in the coming months. At the same time, the vacancy rate is up from 0.94% a year ago, as many tenants have become frustrated with how high rents are. In SoHo and TriBeCa, only 0.5% of apartment units are empty, and only 0.8% of Chelsea apartments are empty. Low-mortgage rates are also fueling home purchasing, causing reports to reflect the strong interest in entry-level housing sales.
The tight market is causing many leasing agents to advise their clients to come prepared to sign paperwork. Those looking for rental apartments should be ready to enter the market with their funds intact, ready to make transactions. At this point in the New York rental market, it is not uncommon for sought-after apartments to become occupied within hours of being listed. In the coming months, look for the aggressive rental market to drive many prospective renters away, as purchasing homes is becoming a highly attractive alternative. Downward pressure is expected to occur on rents, as thousands of new units are expected to hit the market, and layoffs in the financial-services industry will stall Manhattan's rental market from moving forward.