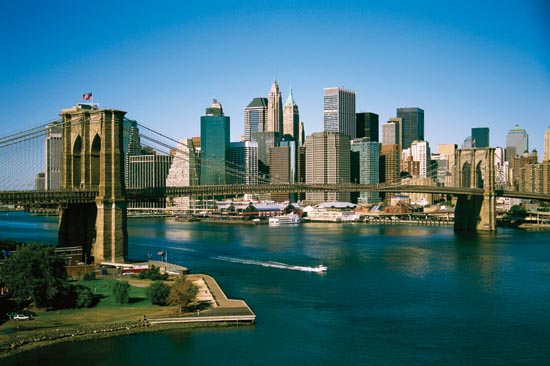 Do you hear that? It's the sound of taxicabs buzzing by and New York residents stomping their way to work; the sound of busy restaurants serving customers at their outdoor tables; the sound of dogs roughhousing in the dog runs at Central Park. Yes, Manhattan is alive and well, so it's no surprise that millions are trying to make Manhattan their permanent home, although high rents are making it hard for many. This financial duress is causing some to look across the river and to the north to find affordable rental apartments. But savvy renters shouldn't lose hope, because those that have been persistent enough to keep looking for high-quality rental apartments in Manhattan are still finding deals.
For those not looking to buy apartments, building rentals have been the most desirable destination for New Yorkers, which is why the rental market in Manhattan has been thriving. With only a 2% vacancy rate for rental apartments in New York City, according to Real Estate Weekly, potential renters are forced to look for the next best thing- New Jersey and Connecticut. As one Manhattan real estate analyst put it, "Families facing forecloseure, or seeking larger, more affordable living space will also migrate across the Hudson to high end rentals in Weehawken and Hoboken." Indeed, brokers have noticed that the growing number of young residents who couldn't find a nest in Manhattan are now flocking to luxury apartments outside New York.
Stellar real estate performance in New York City has caused average rent prices in Manhattan to rise by 3.5% over the second quarter. The wide range of neighborhoods in Manhattan is cosmic however, so even with high rent prices, there are wonderful neighborhoods that offer substantial deals. The edgy neighborhood of Harlem has seen a 17% rent decrease in doorman studio apartments, whereas two bedroom doorman apartments have decreased 0.5% in the past year. In the Financial District, popular doorman buildings are averaging $50 less than last April, proving that Manhattan residents can take comfort knowing that, if they really take the time to look, their city will always provide them with great deals.