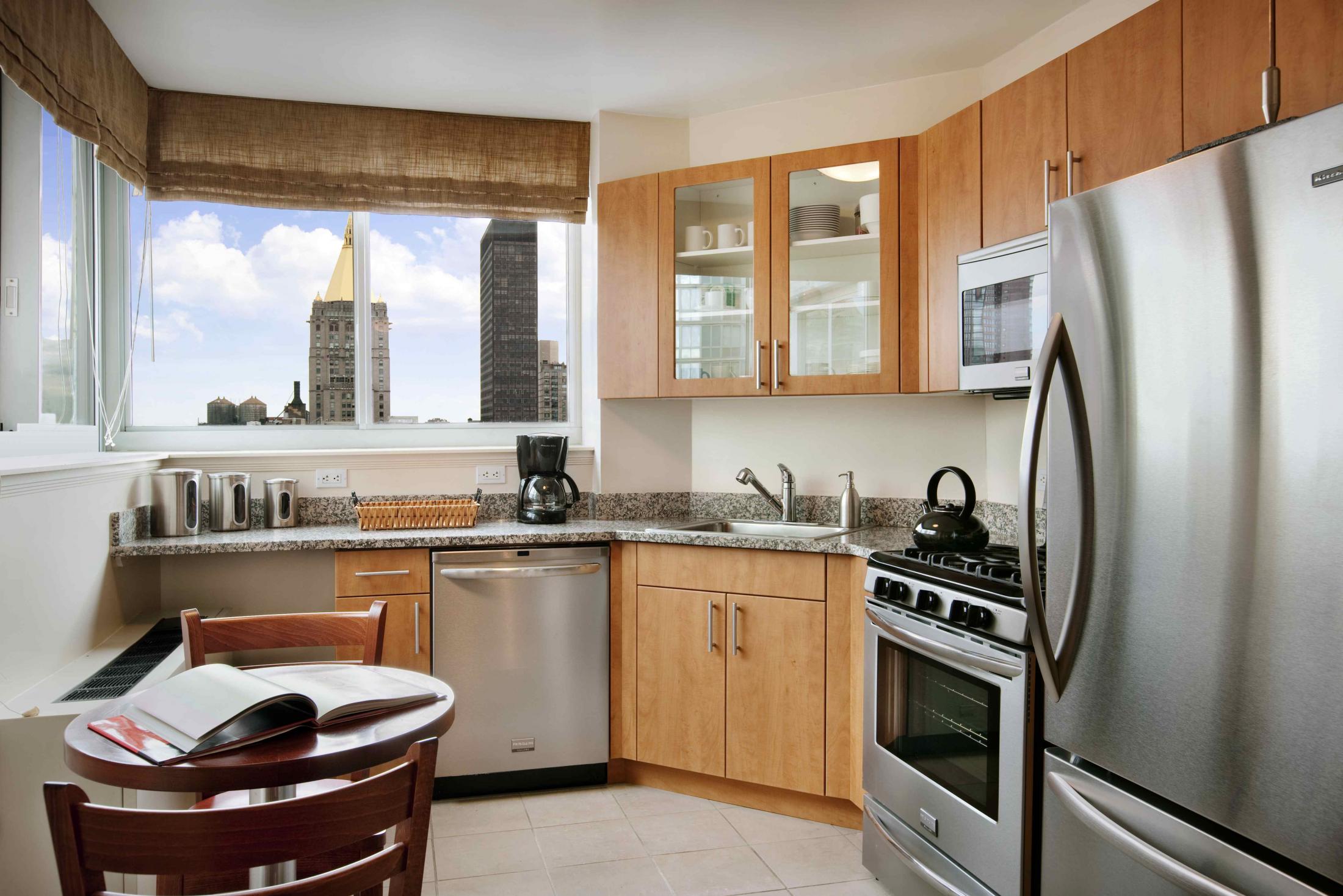 Extreme Makeover: Luxury Rental Apartment Edition? That seems to be what many New York City landlords are going for. Luxury Rentals Manhattan has tirelessly covered the market's high demand for rental units, with rates reaching all-time highs throughout the spring. This, along with a shift in the demographic of renters towards the higher-end, is prompting many landlords to finance million-dollar renovations in hopes of raising rental rates by 10 to 40 percent. And really, many of them are nervous that they aren't keeping up with the rising standards for rental apartments in Manhattan. This is good news for residents looking to live in luxury apartments without having to buy, even if their rent rises with the quality level.
At this stage in the Manhattan real estate market, the majority of renters are expecting their apartments to have the same types of finishes as any high-end condominium. As a result, buildings ranging in age from 10 to 30 years old are being subjected to extensive renovations, especially if the building is in a highly sought-after Manhattan neighborhood. For instance, The Claredon, located on Second Avenue and East 28th Street is a 128-unit rental building originally built in the 1970s. At the time of its construction, the post-war apartment building was considered one of New York's early modern high-rises, complete with the latest in interior design. However, the Clarendon's design failed to keep up with the times, leading many to consider this Midtown rental outdated and unfashionable, which is the main reason why the owners sold the building.
The new owners immediately set out to renovate the entire building, and it's safe to say that once they complete their renovations, that perception will no longer be a problem. Set to be renamed to The Grayson, the building will be made over to have contemporary finishes, a courtyard with Wi-Fi, an added sun deck, and an amenities room with billiard tables and flat screen TVs. Once completed, the building will begin charging $4,000 a month for a one-bedroom apartment, a price that's on the same level as other new developments in the area.
This trend extends to buildings that aren't that old but still already seem dated. Additional rental apartments that have been built in the past few decades, and have planned renovations in store, include The Madison Belvedere and The Elektra in Gramercy, Hilary Gardens in the West Village, and West River House on Manhattan's Upper West Side. Landlords are even going as far as renovating buildings that are basically new. The Capitol, an 11-year-old, 387-unit building in Chelsea, is upgrading each apartment individually. Once a unit is vacated, owners are installing new floors, appliances, cabinets, countertops, and bathrooms, and then bumping up the price to rent. This trend is expected to continue, as market watchers observe tenants favoring older buildings to newer counterparts because of sturdier construction. Although owners are investing millions in building renovations, they are seeing immediate payoffs to the tune of a 10-12% jump in rent from new tenants.