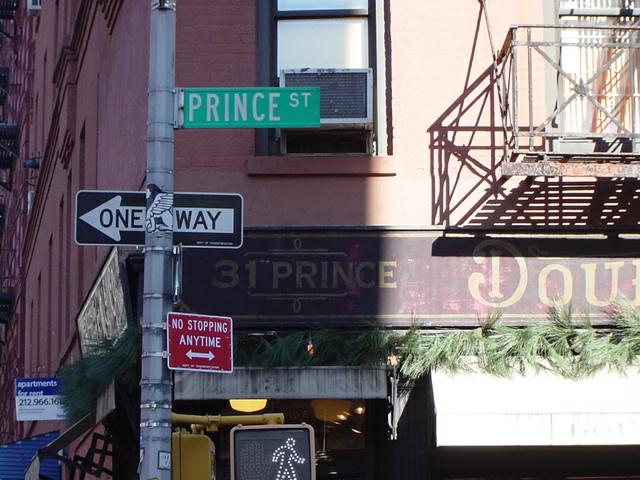 Nolita is making itself known
as a neighborhood to keep an eye on. As a neighborhood, it's defined by stunning pieces of architecture, trendy and sophisticated cafés, and a veritable range of nearby shopping. Above all else, most residents of Nolita consider it a sort of bastion or safe haven, tucked away from other crowded areas such as Tribeca and Soho.
Residents favor this neighborhood
for its sophisticated yet comfortable feel, acting as a serene yet simultaneously elegant area to live in. For Manhattan residents seeking a peaceful yet fashionable and decidedly hip neighborhood to
find a rental
, Nolita is a desirable choice, so it's no surprise that rental apartments in Nolita are in high demand.
The residential market in Nolita certainly reflects this. According to averages from the New York Daily News, a four-bedroom loft in Nolita is available for
$23,000 a month
while a one-bedroom will cost $3,500 a month and a two-bedroom $7,500 a month.
The recent arrival of 211 Elizabeth Street
on the market certainly follows this trend in a grand way: an open apartment at the residence can be rented for $10,000 a month. Yet with former residents at 211 Elizabeth featuring Gabriel Byrne and Billy Joel, the appearance of this highly priced rental can hardly be called a surprise. If anything, the existence of expensive Nolita apartments is a trademark of the neighborhood, solidifying its reputation as a coveted and popular rental market.
211 Elizabeth Street is not necessarily alone as a prized Nolita apartment either. Residences such as
Soho Court
on Elizabeth Street and Avalon Chrystie Place directly border the neighborhood. Boasting a similar price range, these
Manhattan apartments for rent
certainly appeal to residents desiring the views and culture that are always evident in Nolita. Any potential resident seeking the allure of
this popular micro-neighborhood
will find a real estate market offering the sophistication and desirability evident in Nolita itself.