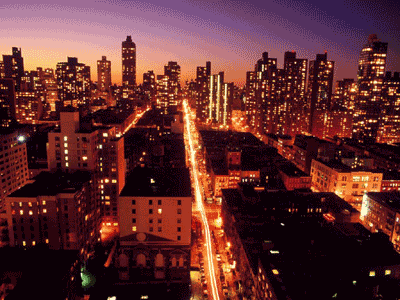 Classy, chic and comfortable—these are the words that are often used when describing the Upper East Side neighborhood of New York City. And now, here's another adjective to throw into the mix: cool. At first, this may be a little hard to comprehend; after all, this Manhattan neighborhood has long had a reputation of being rather pricey, thereby keeping hip (but cheap) New Yorkers at bay. With its beautiful pre-war buildings that are located blocks away from Central Park, apartments on the Upper East Side have always been in high demand and, therefore, have been mostly out of reach for the "cool crowd." But, of late, the homes here have suddenly become affordable, and the reason for that is, interestingly enough, coming from underground—the Second Avenue Subway construction.
An article in Metro New York says the long-delayed and frequently complained about subway construction happened underneath the Upper East Side has led to many longtime tenants in the neighborhood to move out. The vacancies that result are then listed for significantly lower rents, which has driven the younger demographic in large troves into this neighborhood. As per latest rental reports, the average rent of an Upper East Side studio has been $2,103 per month, which is much cheaper as compared to average rents for studios in hipster heaven Williamsburg ($2,980), or even studios in super snazzy Greenwich Village ($2,600). These numbers have, of course, confirmed the widely held notion that "it's cheaper up north."
But it's not just the residences that have seen a drop in rents. The Second Avenue Subway construction has caused commercial spaces to lower their rents as well, thereby allowing a number of new businesses to start off in the area. Examples of these include speakeasies, burger joints, cocktail, tapas and wine bars which, in turn, continues to add plus points for those who wish to move into the neighborhood. As a result, the Upper East Side, besides turning into a rather affordable neighborhood, has become a rather fun one as well thanks to the presence of these contemporary and current nightlife options. Living in the Upper East Side has always been a dream for many New Yorkers, and now, that dream has gotten well within reach.