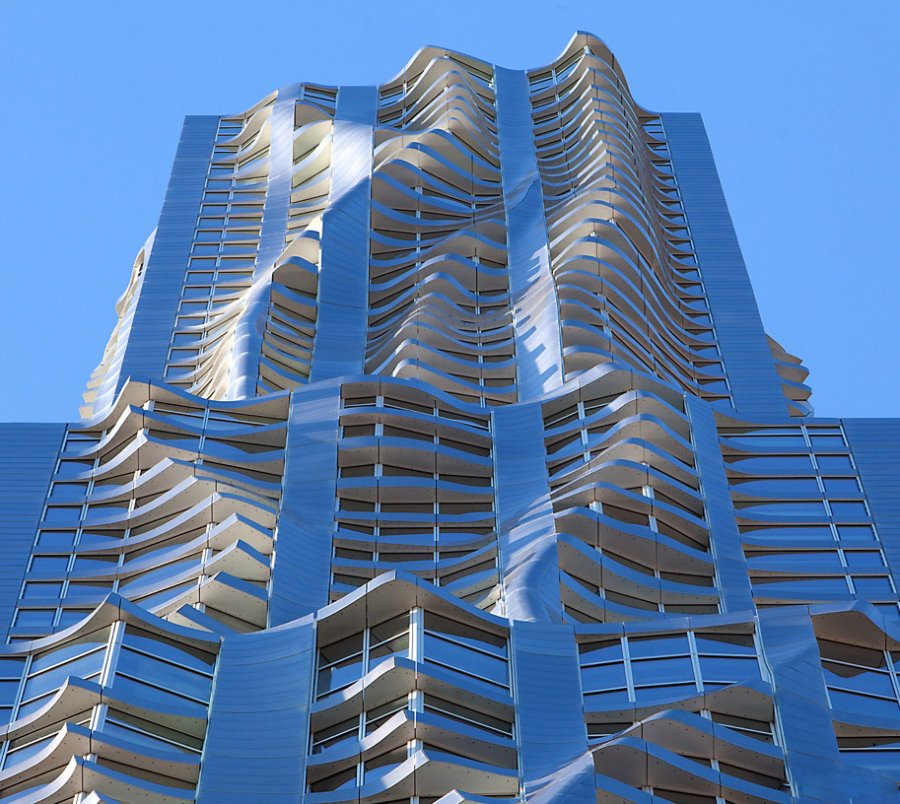 If you build it, they will come. New York, by Frank Gehry, has proved that an exceptional building will be successful regardless of its location. Developers have recognized the success of Gehry's building, which is now an iconic part of Manhattan's skyline, and are looking into not only
the Civic Center micro-neighborhood
but other underrated neighborhoods for new apartment buildings. Location and status have traditionally been the defining features of Manhattan real estate, but Frank Gehry's 76-story residential building at 8 Spruce Street presents a challenge to the convention that you have to rent an
apartment in a trendy neighborhood
.
The luxury apartment building is not in trendy Tribeca or Wall Street, but instead
the less well-known Civic Center
, and can only claim relative proximity to the Brooklyn Bridge as its main attraction. After a year and a half on the market, however, New York by Gehry has leased nearly 90 percent of its over 900 units. Once the location myth was busted, an explosion of new construction began in the area: over a half dozen new apartment and condominium buildings are planned for
the streets that encircle City Hall Park
. Residential buildings are not the only coming attractions in the neighborhood; a wide array of shopping centers will be opening and expanding in the coming months, including the Fulton Center Mall and the reconceived Pier 17.
The attractions of Lower Manhattan as a whole are drawing more and more renters to the area who are willing to consider alternatives to hipper neighborhoods. Brian Copp, a resident of 8 Spruce Street who had initially looked into Tribeca lofts, has absolutely no regrets about his choice, other than the 10-minute walk to the Tribeca Whole Foods. He says that he frequently shops and dines in Tribeca on weekends with his family. The short walk does not represent as significant an obstacle to experiencing one of Manhattan's more popular neighborhoods as some would let you believe. Adding to their satisfaction, the residents of 8 Spruce Street apartments are supplied with everything you would expect from a luxury rental, including screening room, dining room, and gym.
Although renters like Copp may be slightly removed from what is typically considered a coveted place to live, they are discovering that they still have easy access of all of Lower Manhattan's cultural attractions. Manhattan's compact nature makes this convenience possible, but the quieter neighborhood gives renters a chance to remain connected while building their own community that is centered around comfortable living. The story of New York by Gehry encourages prospective apartment renters to think creatively and not be limited by trends.