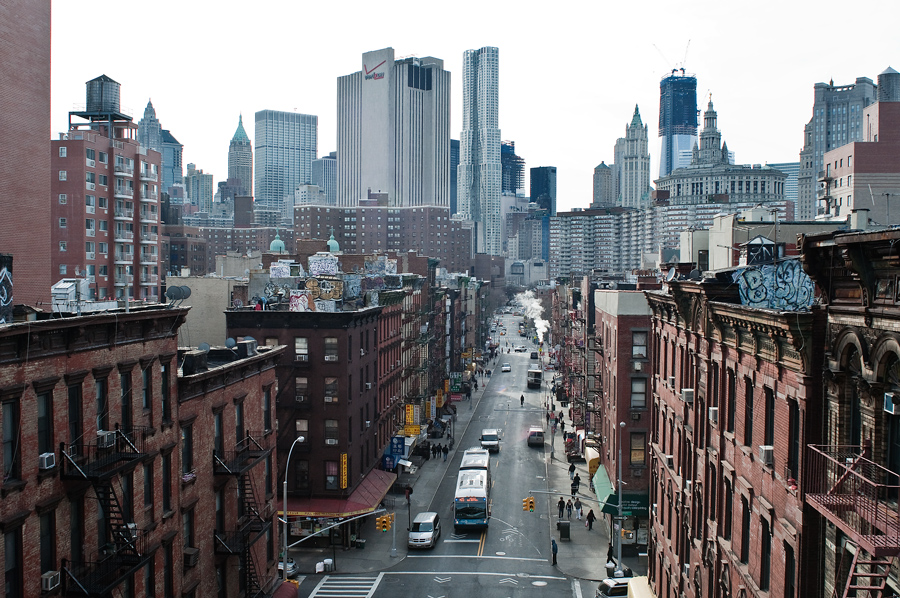 It seems like it should have been a tough month for the rental market in Manhattan. Hurricane Sandy managed to unearth a plethora of rental nightmares, obscure landlord-tenant laws, and insurance claims. Though concerns over storm-related safety has so far been shown to rarely push renters out of their current neighborhoods, uncertainty pervades both landlord and tenant. Nevertheless, the weeks prior to the hurricane optimistically, and perhaps predictably, revealed a strong rental market. Price and location, at least for Manhattan apartment rentals, remain the determining factors. Here are four neighborhoods whose coveted locations could also be catered to your next affordable rental opportunity.
1) Soho: Soho and Tribeca continue their claim to the most expensive rental prices, with Tribeca apartments at $3,527 for a studio, Soho apartments at $5,165 for one-bedrooms, and Soho again at $8,700 for two-bedrooms. Interestingly enough, though Soho's inventory has been considered historically low for the past few years, this seems to only hold true for doorman units: non-doorman units double doorman units. For renters drawn to the many attractive qualities of the Soho neighborhood, these rental apartments provide a viable option; even in Soho, non-doorman units decreased by 2.4%.
2) Tribeca: Although average prices for doorman studios increased by a daunting 4.3%, non-doorman two-bedrooms hardly increased at all, keeping these units within budget for renters who had been seriously considering the area. For families, the slight 0.4% increase in two-bedroom apartments by far pays for itself considering the area's access to transit and some of the city's best schools.
3) Financial District: As a neighborhood primarily focused on location-centric appeal, it is unlikely that renters as a general demographic will move out of lower Manhattan, specifically the Financial District, any time soon. Despite storm damage, nearby jobs, transit, and relatively lower rents--especially in Midtown and the Financial District due to the success of one and two-bedroom luxury apartments developed in the past decade--retain their allure for young professionals. Indeed, though October saw a substantial increase for average monthly rent in the Financial District, $112 for one-bedrooms and $131 for two-bedrooms, their average rents remain below those in Tribeca or Midtown.
4) Midtown: Not surprisingly, the areas with the highest increase in rent are prime targets for developers to build luxury residential buildings. Midtown has seen an increase in construction and will likely continue to do so due to expressed demand and Mayor Bloomberg's initiatives to revitalize the area. Again, typically older prices for non-doorman studios, one-bedrooms and two-bedrooms decreased, but for those who can afford it, newer Midtown apartments will only appreciate in value.
Average prices have recently been more or less the norm for Manhattan real estate; however, neighborhood-specific trends may help renters weigh the prices associated with location, and cater searches to more affordable, viable options. Though it is impossible to predict the market, that slight increase or decrease may very well be your signal to start searching. In your dream neighborhood, awareness can make your rental choice work as an opportunity.