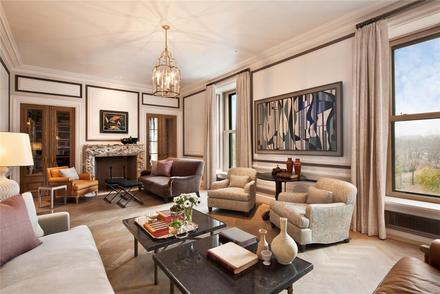 While it is often construed that finding an apartment to rent in New York City is a struggle, the truth is that buying an apartment is no walk in the park either. In fact, when it comes to luxury apartments in Manhattan, reports suggest that it is easier for people to go ahead by renting than by owning, because with the former you aren't tied down, thereby enabling you to be on the lookout for the next best thing on the market. And when that market is an upscale location like Manhattan, one can always expect bigger and better things to become available very soon.
With such benefits in mind, many of New York's elite are leaning toward becoming apartment tenants as opposed to becoming home owners in the city. In fact, thanks to the "stress-free living" these homes promise their residents, a report in The New York Daily News says that high-end luxury rental apartments, which ask rents of $50,000 and more, are being lapped up as soon as they arrive on the market. As amazing as these homes are, they come with great credentials too: for instance, a Soho townhouse asking for $100,000 a month has had a celebrity grace its floors, albeit briefly—musical superstar Beyonce once shot a music video there!
As to the question of who the people paying to live in these very expensive rentals actually are—well, it's a diverse bunch. "This is New York," said Janet Wang of the Corcoran Group, to The New York Daily News. "We have diplomats, hedge funders, princes and princesses from royal families, actors and athletes. They know they are going home in a few years, but while here, they want to live the best way they can." And if living in style means shelling out a whopping $150,000 a month to live in the Upper East Side mansion built by Frank Woolworth, these luxury-seekers don't seem to mind paying huge wads of cash for that.
As seen by many rental reports over the past few months, Soho and Tribeca seem to rule the roost in terms of having the most expensive rentals in Manhattan. Nothing but the best will do for these "super renters," and their eye will be on opulent apartments with colorful histories. Having said that, apartment hunters whose budgets are not as extravagant needn't worry too much, because a careful search will reveal that even these neighborhoods have relatively cheaper rentals on offer, such as the seven-story building at 227 Mulberry Street in Soho, whose penthouse apartment asks for only $5,350 a month.