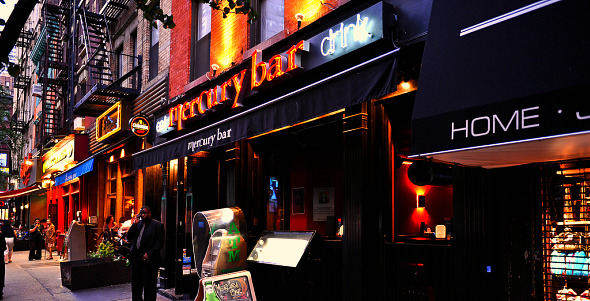 If you are looking for an apartment to rent and you're finding the rents in most Manhattan neighborhoods to be too expensive, the latest rental market report from MNS suggests that you start looking in the Murray Hill and Harlem neighborhoods for your new home. According to the report, while most of the city continues to face an inventory crunch and, therefore, a rise in apartment rents, these two neighborhoods are standing out from the rest by asking rents that are still, surprisingly, affordable and reasonable in this volatile market climate.
Although the report says that rents in January have declined from their December values, it's been a drop of just $17, and hasn't affected the strong Manhattan rental market much. Inventory levels remain low, with the report singling out the Lower East Side as one neighborhood that really felt the effects of the crunch. While the Lower East Side saw rents increase as a result of the dip in inventory, the values still paled in comparison to the rents being asked at Soho and Tribeca, which continue to be the most expensive neighborhoods in Manhattan.
So, if the rents at Soho and Tribeca overshoot your budget, then consider getting a home in Harlem, which remains the least expensive neighborhood to live in Manhattan. The neighborhood, which has seen a substantial increase in luxury rental development, asks for rents that are considerably lower than other areas in the city. New buildings like Dafina, at 2130 Adam Clayton Powell Boulevard, and Tapestry, at 245 East 124th Street, are examples of the fine luxury residences that are available here, and they ask rents that are a far cry from the values asked in places like Soho and Tribeca.
The MNS report also pointed toward Murray Hill as a neighborhood to check out for rentals, as the area had seen rents drop 2 per cent from last month's values. The neighborhood is an extremely popular one, thanks to its excellent location close to Midtown Manhattan and its vibrant shopping and dining scene. Murray Hill has been traditionally known as a great residential community, and it does offer a variety of luxury rental buildings for home-hunters to choose from, including the popular Archstone buildings at East 39th, Kips Bay and Murray Hill.