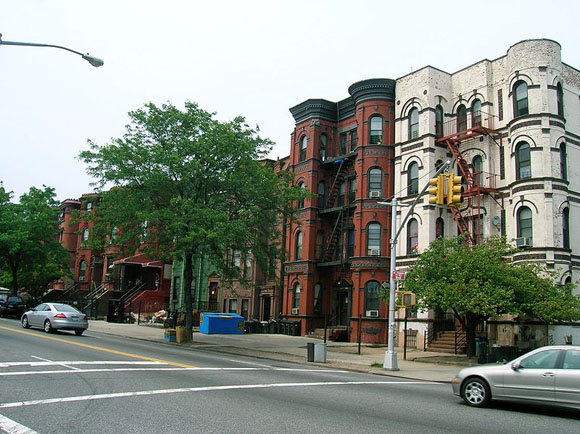 The hunt is on for the next Brooklyn destination. With trendy locales like Park Slope, Williamsburg, Boerum Hill and Carroll Gardens listing median real estate prices typically seen in upper Manhattan, investors, renters and owners alike have been trying to predict the next up and coming neighborhood. Needless to say, the competition has been fierce.
Sunset Park boasts excellent views of Manhattan and is about to open a new green space along the waterfront, Bush Terminal Piers Park. Lefferts Gardens has great access to Prospect Park and a beautiful selection of homes in its historic district. Ditmas Park and Kensington has Cortelyou Road, a popular stretch lined with restaurants, bars and cafes that cater to its new residents. Northern Crown Heights, now obnoxiously being referred to as ProCro, has received some influx from Park Slope with a traditional-neighborhood feel.
Despite these advantages, each seems to have a certain flaw that has kept it from exploding as a real-estate market. Ditmas Park and Kensington is a hefty commute from Manhattan, and while it has numerous deals, many of the buildings are fixer uppers. Lefferts Gardens is still very much in transition, and is somewhat limited in terms of options outside of the family oriented historic district. Sunset Park is likewise still in the early process of gentrification, and while the old racial tensions of Crown Heights have cooled, its reputation as an unstable neighborhood has taken longer to dissipate.
Enter Bushwick. Its recent growth has been nothing short of stunning. While other neighborhoods have undergone a slow process of development, Bushwick seems to have sprouted up overnight. Prices have skyrocketed at an almost unbelievable pace. Since December, prices have gone up 23% ($454) for a 2 bedroom, and 17.2% overall. The monthly average for a studio was $1,700 in January, a $400 increase from the previous year. Even with rapidly rising prices, most of the apartments remain more affordable than neighboring Williamsburg, and are vastly cheaper than Manhattan. What's more, a decent selection is still available, at least for the time being.
To what does Bushwick owe its success? As always, location seems to be the key factor. With the L, J and Z Trains nearby, a commute to Midtown can take half as long as a trip from neighborhoods in central and southern Brooklyn. Of course, its status as "East Williamsburg" has hardly impeded its development. Many young residents moved into Bushwick to avoid the high rents of Williamsburg while staying close to the scene. Ironically, it's not even necessary to go into Williamsburg anymore to get a taste of the culture as the hip vibe has spread to Bushwick in force. Restaurants like Roberta's, the famous pizza place that opened in 2008, have been sprouting up with regularity. The Shops at the Loom provide the commercial punch, offering everything from yoga classes to quaint boutiques, and the artistic community is well represented with art centers like 56 Bogart.
Whether Bushwick will retain its upward momentum at such breakneck speeds is uncertain. What is beyond a doubt, however, is that Bushwick provides an excellent option for buyers and renters looking to stay ahead of the curve.