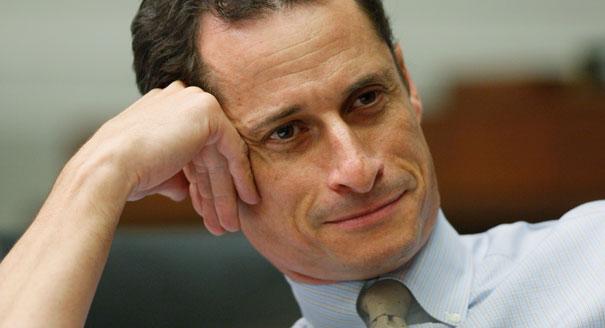 For a city that's known for its sheer number of renters, it's good to know that some of New York City's most powerful citizens are living in the city as tenants as well. From mayoral hopefuls to sitting Congressmen, there are a number of politicians in New York who are choosing to rent an apartment, instead of buying one. Some of these apartments are rent-stabilized, and others are condominium residences—our politicians seem to be very particular on where they rent in the city.
Former U.S. Representative Anthony Weiner is one such high-profile renter. According to a report in The New York Times, he and his wife, Huma Abedin, an aide to former US Secretary of State, Hillary Clinton, are supposedly paying nearly $13,000 every month for their four-bedroom apartment at 254 Park Avenue South. Weiner, who has now come back into the limelight for considering a mayoral run, moved into the Gramercy Park building following his sexting scandal in 2011.
But Weiner isn't the only mayoral candidate renting in the city—Republican candidate, billionaire businessman John Catsimatidis, has been renting an Upper East Side apartment at 63rd Street and Fifth Avenue for about 25 years. Like Weiner's current residence, Catsimatidis' apartment (located on one of the priciest stretches of Manhattan) is also a condominium, and its current market rental price is supposed to be about $30,000 to $35,000 per month.
The historic neighborhood of Harlem is home to two famous politicians, former governor David Paterson and U.S. representative Charles Rangel, both of whom rent in the same building: Lenox Terrace, at 484 Lenox Avenue. The fact that the apartments they reside in here are rent-stabilized is probably a major reason why these two political heavyweights have not considered moving out of this building. (At one time, Rangel rented four apartments at Lenox Terrace.)
But perhaps the most famous politico renter New York City has seen is former mayor Ed Koch, who was a lifelong renter in the city. Before he became mayor, Koch rented an apartment in Greenwich Village, and when his mayoral term ended, he returned to the neighborhood to rent a 1,300-square-foot two-bedroom residence at 2 Fifth Avenue. Koch famously never bought property in New York, and stayed in his rental apartment until his death in February this year.