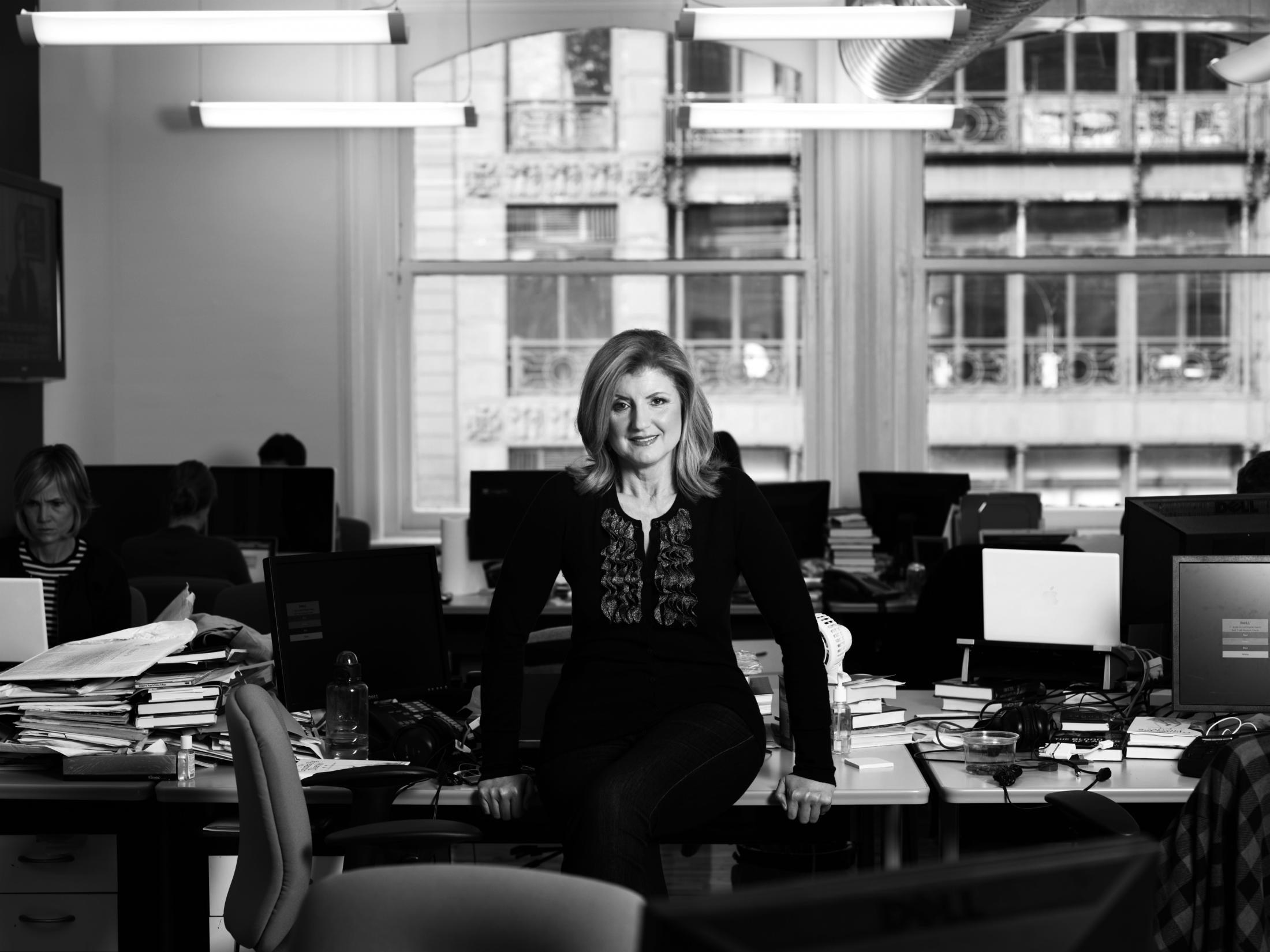 If a recently filed lawsuit's allegations are to be believed, it seems that Arianna Huffington, president of The Huffington Post, could benefit with a blog post or two about renting apartments in New York City.
According to the new lawsuit, Huffington caused $275,000 worth of damages to a Chelsea apartment she had leased from documentary filmmaker Eric Steel from May 2011 to January 2013. The apartment, which is located at 227 West 17th Street, is a 4,400 square foot, seven-story loft, and the lawsuit alleges that Huffington left the apartment looking much worse than the way it looked when she entered it.
A report in The New York Post says that Huffington is being accused for a long list of faults in the apartment—these include the "gouged, stained and otherwise damaged" walls and the "scratched, punctured" wooden floors of the loft. Huffington has also been deemed responsible for the damage caused to much of the flat's furniture—broken kitchen cabinets, soiled steel window seats, bloodstained mattresses and more.
One of the pieces of furniture that Huffington allegedly destroyed was a custom-made dining room table designed by Steel's father, renowned architect Charles Gwathmey, who was also the designer of the luxury apartment at the center of this controversy. Steel says that repairing the apartment took nearly three months, and now, through the lawsuit, he intends to recover the expenses he suffered from Huffington herself.
In a statement, Huffington shot down all the charges leveled at her. Huffington, who paid Steel between $27,000 and $32,000 every month as rent, says that Steel hasn't yet returned her $93,000 deposit for the apartment, and claimed that the lawsuit is simply Steel's attempt at extorting money from her. Huffington says Steel had no problems renewing the lease twice before, and so his complaints at this time don't hold much water.
If the allegations are true, Huffington has broken the cardinal rule of renting in New York City—you never, ever, damage the apartment you are leasing from a landlord. When you leave an apartment you've been renting, you need to make sure that you clean up after yourself—ensure that all the rooms have been spruced up, and replace any furniture or fixtures that you may have damaged during your stay. In this case, Huffington seems to have failed to do both of the above points.
Having said that, we are not sure if we should side with Steel on this fight—after all, most of the alleged damages do seem like normal wear-and-tear that's associated with living in an apartment for such a long while. After all, "gouged" walls could refer to pinprick holes caused by hanging things on the wall, and suing for a stained mattress, even if it was caused by blood, does seem silly—surely, the mattress which Huffington used would have been replaced, wouldn't it?
In any case, we look forward to seeing how this case progresses, and how this lawsuit gets resolved. What are your thoughts on the matter—do you think Huffington could be guilty of the charges leveled at her? Or are you going to be on the side of the landlord in this case? Tell us what you think on our Facebook page!