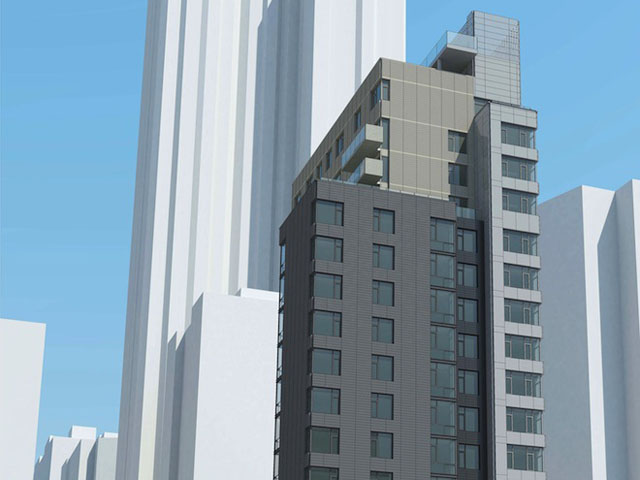 Murray Hill has long been the neighborhood of choice for renters wanting affordable, luxury living options in Manhattan, and the area will soon be having a new building to add to its repertoire: an 18-story mixed-use tower at 200 East 39th Street. The new building, which is a project by SK Development, CB Developers and Ironstate Development, will have 91 apartment units in studio, one-bedroom and two-bedroom sizes, along with retail spaces on the lower floors.
Curbed reports that Rawling Architects have been tapped as the designers of the new building—their other projects in the city include 50 Franklin in Tribeca and 14 West 14th Street in Chelsea. For this Murray Hill development, the architects have chosen a very simple, no-nonsense design with a layered structure, which would easily fit in with the architectural theme of this residential community. The new building is expected to be complete by the third quarter of 2014.
It is interesting to note that 200 East 39th Street is not the only new residential building coming soon to Murray Hill—Manhattan-based real estate investment firm Atlas Capital Group had bought the Eastgate Tower Hotel at 224 East 39th Street last year with the intention of turning the hotel into a luxury rental building. Atlas had bought the hotel from the Procaccianti Group for a whopping $69 million, and it will be offering 190 rental apartment units.
200 East 39th Street used to be the former site of the Frontier Diner, and so the new building's location at the corner of 39th Street and Third Avenue is especially convenient. Grand Central Terminal is only a short walk away, and there are several restaurants, bars and shops around in this neighborhood. Of course, the new building also has retail tenants, and so it'll be interesting to see newer establishments set up shop in Murray Hill.