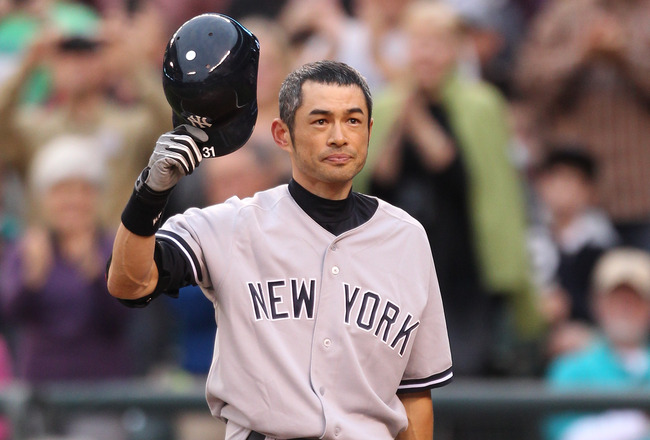 If you've ever had doubts about how good the luxury residential options available in Harlem are, then this celebrity endorsement of the neighborhood should be able to put your mind at ease. Baseball star Ichiro Suzuki is going to be the newest resident of this historic neighborhood: according to The New York Post, the Yankees outfielder has decided to rent the fantastic six-bedroom penthouse at 111 Central Park North for $23,500 per month.
The 5,400-square-foot apartment, which was until recently listed on the market for $9 million, had previously been checked out by other Yankee stars like Derek Jeter and Alex Rodriguez, but it was Suzuki who finally decided to move into this amazing home. Located on the 17th floor, this penthouse has over 100 feet of private terraces, which will be perfect for checking out the stunning, unobstructed views of Central Park and Midtown Manhattan.
With Suzuki's move to Harlem, there seems to be little doubt that the favorability of the neighborhood is going to get a major boost. Like 111 Central Park North, there are many new luxury buildings in Harlem that are currently offering great apartments for rent. Dafina, at 2130 Adam Clayton Boulevard, is one good example—residents here enjoy centrally air-conditioned, spacious residences alongside a number of luxury building amenities.
Now, if it's views you're after, then the homes at 88 Morningside Avenue may be more up your alley. Much like Suzuki's place at 111 Central Park North, the apartments at 88 Morningside look out to Morningside Park, Central Park and the Manhattan skyline. There are one-bedroom apartments available here starting at just $2,500 per month—so, if you're looking to rent in Harlem, make a move now. After all, if it's good enough for Suzuki, it should be good enough for you!