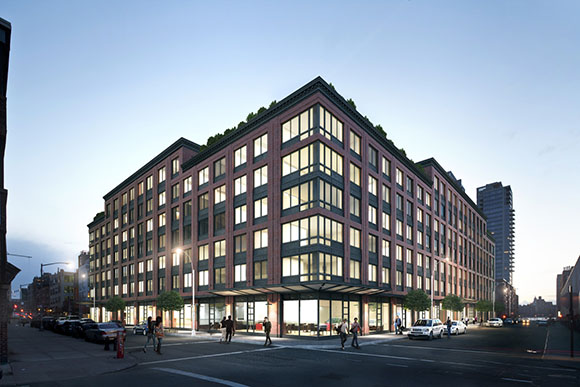 To be perfectly honest, we're not entirely sure which word in that title is the least believable. Nevertheless, it's time to temporarily silence your internal skeptic, because 50 North 5th, one of Williamsburg's newest luxury developments, is about to hit the market.
Most of the apartments will run for the exorbitant prices typical for Brooklyn's trendiest neighborhood, but since 50 North 5th was developed in accordance with the city's Inclusionary Housing program, 46 of the 229 units will be "permanently affordable."
Affordable may be a relative term in New York City real estate, but to a seasoned New Yorker, the prices are mind-blowing. Studios are marked at $814, while one and two-bedrooms go for $875 and $1,059. For comparison, a typical studio in Williamsburg can approach the $3,000 mark. Pricing for the "not-so-affordable" apartments has yet to be finalized.
Like you would expect from any luxury building, the amenities are positively mouth-watering. A landscaped courtyard with a waterfall (yes, a waterfall) and bocce ball court, two lounges, and indoor basketball court, and a two-level fitness center. The icing on the cake is the staple of New York City living, a multi-level landscaped roof deck.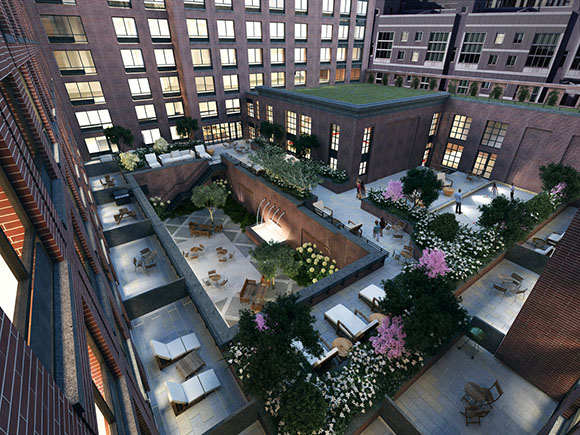 Built on the site of the former Western Carpet Company, 50 North 5th is in a prime location near the Kent Avenue Waterfront, only a few blocks from the Bedford Ave stop on the L.
In May, the Housing Preservation Department announced that income-eligible families displaced by Sandy will be given preference for 25% of the 46 affordable units, but the rest are still up for grabs. In order to qualify for the affordable housing, tenants must meet specific income requirements, as shown in the table below. Applications are due by July 1, and eligible tenants will be placed into a lottery overseen by the HPD.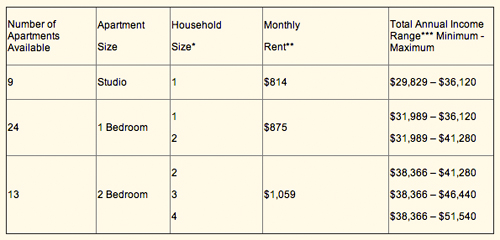 50 North 5th is being developed by Urban Development Partners and the Mack Real Estate Group. The building was designed by SCLE Architects, while Williamsburg boutique CLO-TH designed the interiors.
Even if you're not one of the lucky few to snag an apartment at 50 North 5th, get in touch with us today and we can help you find other great deals in the Williamsburg area.