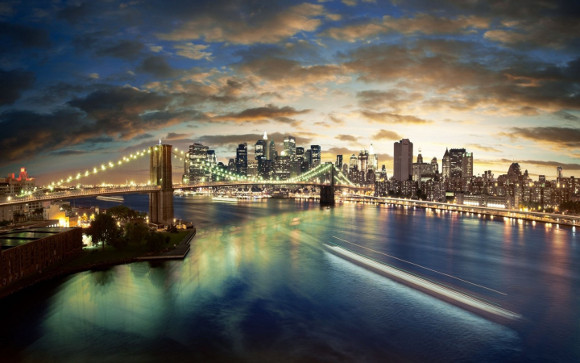 If you've been putting off renting an apartment in Manhattan because of increasing rents, don't hold your breath. The latest report by Elliman shows that Manhattan rents have now increased for 26 straight months. Yes, rents have been increasing on a monthly basis since the summer of 2011. The good news for renters is that the median rent last month only rose by 1.8 percent from August last year. The bad news is that there's no reason to assume that rents won't continue to rise.
The median rental price in Manhattan is now $3,150, while the average is $3,860 per month, which is a 7.8 percent increase from the same month last year. While median luxury rentals in Manhattan are up 8.2 percent on the year, they saw a -8.5 percent decrease to $7,695 per month from July's monthly rent of $8,412.
In Brooklyn, the median rental price ($2,850) also saw an increase on the year, now up to 4.6 percent from last August, as well as a 6.5 percent increase from last month. While Brooklyn is more affordable that Manhattan, It's pretty much common knowledge by this point that Brooklyn rents will continue to approach Manhattan's.
If you're looking to jump in on the Brooklyn trend before the rents get too high, your best bet might be to look for a two-bedroom, which saw a -4.2 percent decrease from July ($3,400) to August ($3,257), though the median rent for a two-bedroom is still 30.3 percent more than this time last year.
The leading causes for increasing rents can be attributed to a decline in sales because of increasing mortgage rates, as well as low rental inventory and tight credit. As none of these factors are expected to change in the near future, these numbers are expected to be the new norm.