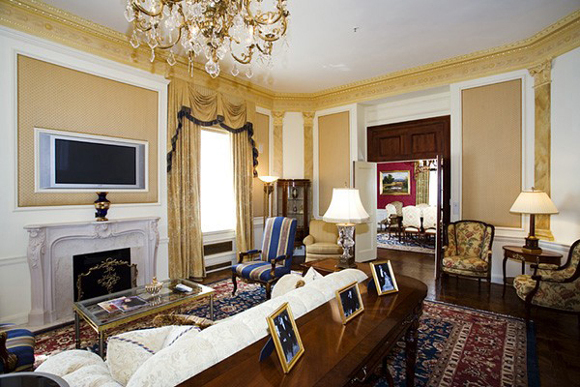 Anyone who lives or has attempted to live in New York City is quite familiar with the funds it takes to reside in even the smallest studio apartment. According to REIS, the average asking rent has soared to $3,000 for the very first time. For the extravagant lifestyles of some New Yorkers, however, this is chump change. Luxurious tastes call for luxurious homes with rents to match, and these are a few of the most expensive rentals on the market right now.
The most expensive rental on the market is actually a tie between homes in two luxury hotels. A 3,200 square foot 3 bedroom, 3.5 bath in the famed Waldorf Astoria (above) is one of these listings, which could be yours for only $135,000 per month. The residence boasts a full formal dining room, kitchen, master bedroom, gallery, and a staff room. In addition to the elegance of the apartment itself, tenants get to enjoy all the amenities of the hotel including restaurants, a spa, two fitness centers, and a pharmacy.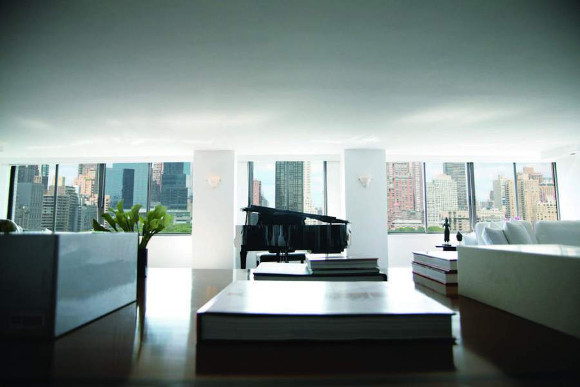 Also at $135,000 a month are three apartments in The Pierre in the Upper East Side. All are only 1 bedroom and they range between 1,100 and 1,461 square feet. This is quite a large price to pay for a relatively normal sized apartment. Amenities of the hotel are standard for luxury accommodations as well, and include a spa, business center, fitness center, and concierge.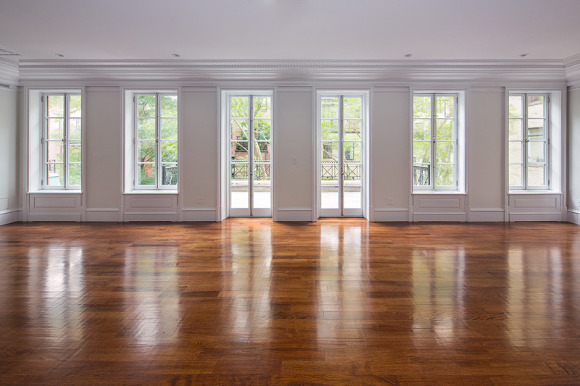 A 4 story townhouse in Carnegie Hill comes in second, sitting off 5th avenue on a delightfully tree-lined street. Whoever rents this 12,120 square foot home will have to fill 10 bedrooms, 10 bathrooms, and 3 powder rooms. With numerous dining rooms and libraries as well as over 3,000 square feet of outdoor space, this mansion is priced at $125,000 a month.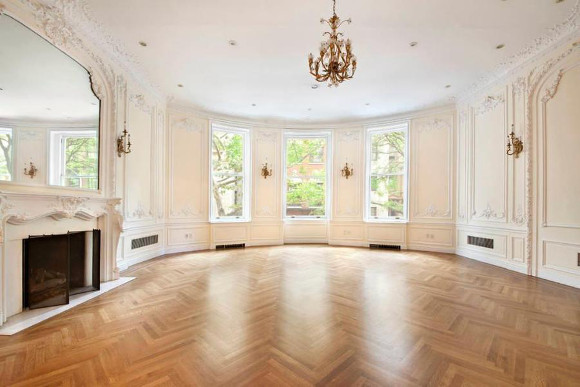 A Lenox Hill mansion with 8 bedrooms and 1 bathroom was originally for sale at a whopping $48 million, but then switched to a rental at $90,000 per month. High ceilings, 7 fireplaces, and a large elevator all contribute to the home's extravagance.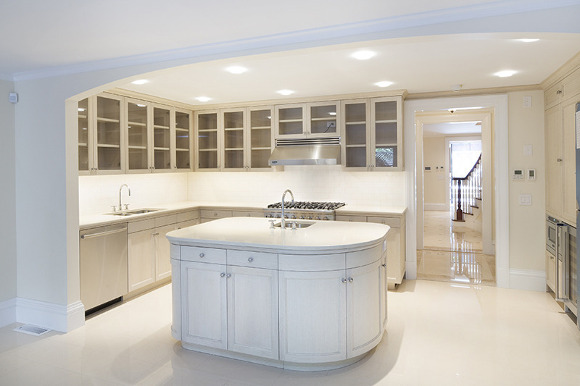 Carnegie Hill's second appearance on the list comes in at number 5 with an $80,000 a month 5 story townhouse. Its 7,250 square feet of space boasts 6 bedrooms, 6 baths, a security system, eat-in kitchen, food preparation kitchen, service stairs, radiant heat in the bathrooms, and all new plumbing and electric.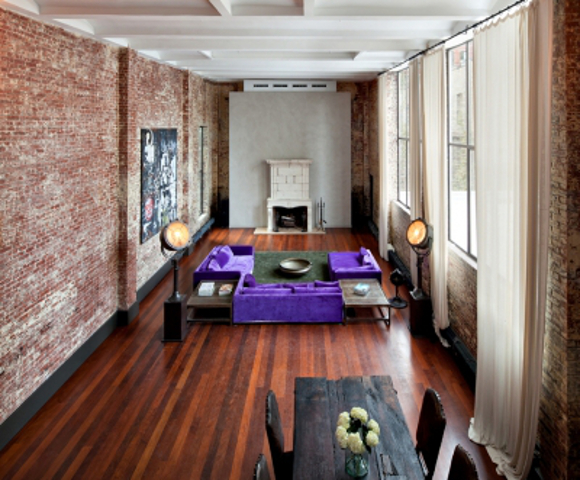 Another $80,000 rental is located in Soho, down from an asking rent of $100,000. A 5 story loft style townhouse has an indoor pool, 3 bedrooms, 3.5 bathrooms, a large terrace, and a full basement. It even includes a library with a conference table and a laundry room. Residents of this home enjoy all building amenities such as a bike room and an outdoor pool.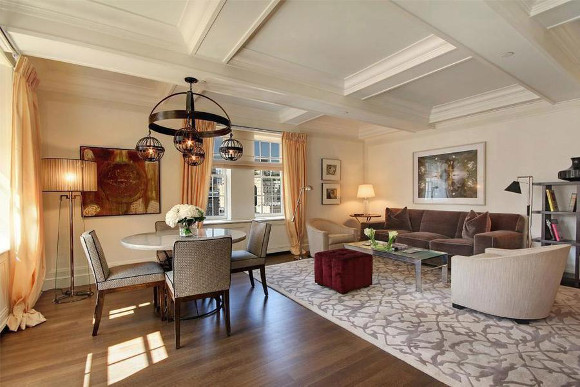 Yet another hotel listing, The Mark in the Upper East Side is renting a newly renovated apartment going for $75,000 a month. Besides a concierge, fitness center, and parking provided by the hotel, this rental includes a huge living room and all new appliances. It has 3 beds and 3.5 baths and over 2,000 square feet of space.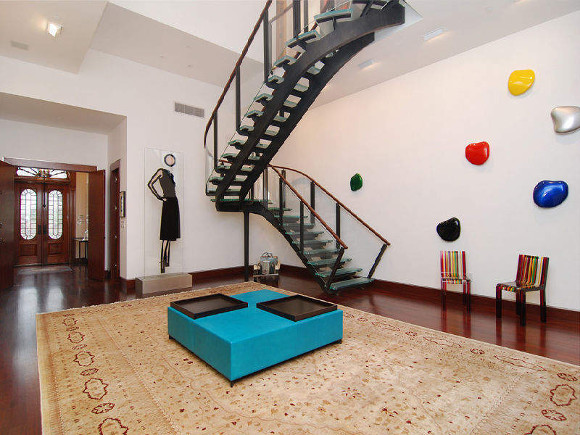 247 Central Park West in the Upper East Side is surely a unique home. A home gym, fresh water pool, a bamboo garden, spa bathroom and a glass steel staircase set it apart from other luxury rentals. With 5 beds and 8 baths, the price was actually slashed this year from $90,000 to $75,000.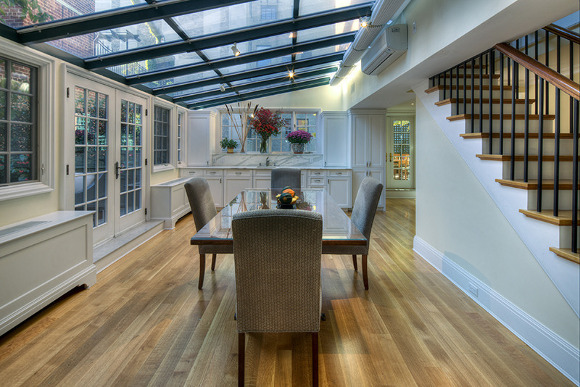 A grand 7 room penthouse condominium was first put on the market for $22 million, but no takers came about and it's now available for rent at $70,000 a month. Not only is the home furnished, but a doorman will be at your service 24 hours a day.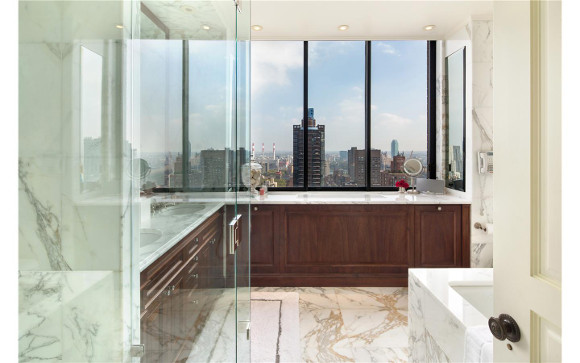 Last but not least, a 5,678 square foot Lenox hill condominium is going for $70,000 per month. The full floor home boasts 4 bedrooms and 4 bathrooms. Building amenities include a concierge, doorman, elevator, a swimming pool, and an in-residence hot tub.