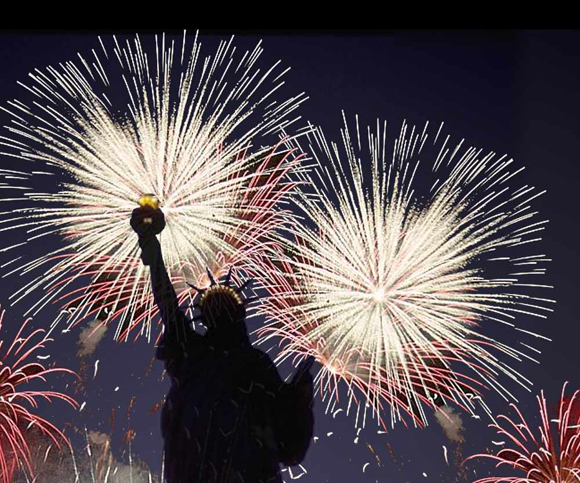 Nearly a year ago, we discussed the future of real estate for 2013, and our estimates were pretty much spot on. Now that this year is coming to a close, take a look back at the most popular articles that we published in 2013.
Affordable Williamsburg Apartments
If you've ever searched for an apartment in Williamsburg, you might not have believed that headline when we ran it back in June. But, lo and behold, 50 North 5th, one of Williamsburg's newest luxury apartment buildings, has 46 permanent affordable apartments.

The Code, or 101 West 15th Street in Chelsea
A new Chelsea apartment building that had formerly marketed itself as The Code decided to rebrand itself as 101 West 15th. But that's not where this saga ends...

101 West 15th Street Hits the Market
When 101 West 15th Street hit the market in July, it decided to rebrand (once again) as 101W15. What didn't change however, was the demographic—singles and couples. 101 West 15th Street's apartments are only studios or one-bedrooms, making it perfect for those who want their own intimate space, sans roommates.

It's pretty clear by this point that Chelsea was an extremely hot neighborhood for 2013, and we noticed a pretty clear trend of popularity along the High Line. New luxury rental apartments alongside the elevated park continue to rise at an incredible rate.

A New York Times article that came out nearly a year ago discussed the positive effect moving into a new apartment has on people. Perhaps you could use something new in your life. If you missed it when we ran this article back in January, we picked five of our favorite apartment buildings to get you started.

Many people were excited when we announced the new luxury apartment building that's coming to Park Slope. Landmark Park Slope is conveniently located in one of the most popular neighborhoods not only in Brooklyn, but all of New York City.

It might be difficult to remember, but it's not always this cold out in the City. For three months out of the year, there's nothing like spending some time in a park. What's even better is when that park is basically at your doorstep. With that in mind, we compiled a list of our favorite apartments near New York City parks.

New Murray Hill Apartments for Rent
Murray Hill continues to fly under the radar, remaining one of the most affordable places to live in Manhattan while still offering luxury apartments for rent. Earlier this year, we reported on a new development rising in Murray Hill at 200 East 39th Street, which will offer 91 apartments for rent.

Some Apartments Still Rent for Under $3000
The median cost of a Manhattan rental apartment has climbed to over $3000 a month, but that doesn't mean there aren't some hidden gems for less than that. In fact, we know of several luxury apartments for rent that are under $3000 per month.

If you think that the Financial District is strictly business, think again. The Lara at 113 Nassau Street is a 30-story mixed-used building offering affordable downtown apartments for rent. The Financial District was certainly one of the most popular neighborhoods in 2013, and looks primed for 2014.