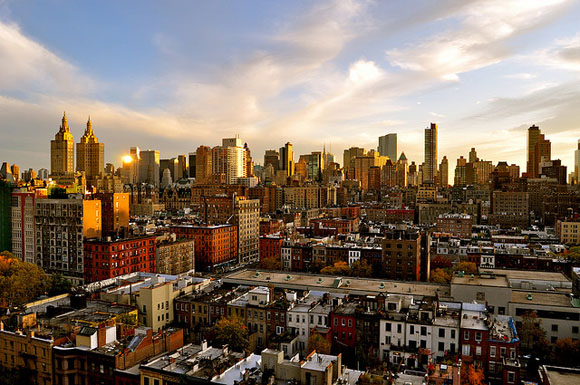 Twenty-somethings have all the responsibilities of adulthood, but more often than not, they lack apartment hunting experience. Renting in New York City can even prove challenging for the most learned rental veteran, so for someone fresh into the market, it can easily overwhelm. It doesn't have to, though. We're here to help learn from mistakes of renters past. From budgeting to neighborhood research to lease comprehension, these are the top 5 mistakes 20-somethings make when renting in New York City.
1) Signing A Lease Without Cautiously Reading It—It is afterall a contract, a legal obligation. After you sign it you're bound to the terms and conditions that apply. If something doesn't feel just right about it, then don't rush into signing it. You should have someone with renting experience, a friend, a family, member, or an attorney, read over the documents. Know what your tenant rights are in NYC. Does your lease automatically renew? Is there an Out Clause? Do you know what those things mean?If not then you need to do some research.
2) Knowing Your Budget?—Do you know what your income really is? Post Tax? You should be making 40x your monthly rent before taxes, this is a good rule of thumb for renters. In New York City due to high taxes, paying items such as Federal, State, District, FICA, and city taxes not to mention health care or 401k, by the time you see your paycheck 35% of your income is gone. Beside paying for rent you'll also have to pay for utilities, internet, cable, and any entertainment or eating you plan to do in NYC. Budgeting will be your best friend. If you aren't good with money, this is a good time to figure out a plan to become good with money. This is a necessary step for all 20-somethings.
3) Not Taking Pictures When You First Move In—Note it on the landlord checklist, or use that cell-phone, or digital camera and document the condition of your apartment when you first move in. Any damages that are in the apartment prior to moving in that are documented with landlord knowledge, won't leave the renter responsible financially when moving out. Don't end up paying for damages you did not incur. You can lose your security deposit for this. Also, get it in writing, any repairs that the landlord has agreed to make. Written items will be a godsend.
4) Not Getting Renters Insurance—What are the chances that my apartment will flood? When you ask yourself that question you're probably thinking 99% not likely. However, in that case that it is 1% likely to happen, your personal items aren't covered by the landlord's insurance policy. Protect your things, with renters insurance. It's relatively cheap policies can range from $100-$300 per year.
5) Not Checking Out The Neighborhood—Make sure that you are knowledgeable about the area that you're going to be living in. Find out from other potential neighbors in the building about the upkeep and maintenance of the building. Look around the neighborhood, see if you feel safe there, because if you don't, you'll be paying for an apartment that makes you feel uncomfortable to step outside, that's not a good situation. Make sure that the listing that you're looking at is actually in the neighborhood you want to be. Some neighborhoods can be advertised as Park Slope, but could really be Kensington, as an example. Make sure that you'll be able to commute from where you are. Walk around your neighborhood get a feel for it. It's the best way to know if you're going to be really happy where you are.