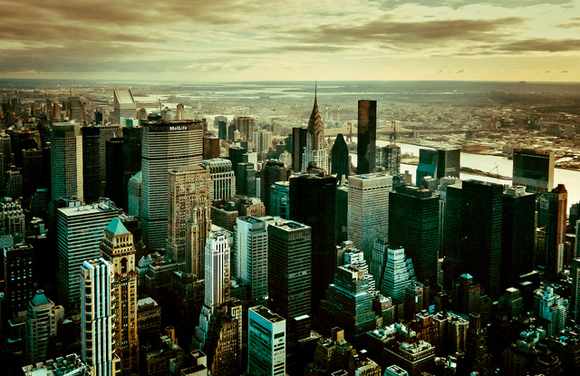 Image via Flickr/Andos_pics
The numbers are in, and this past April had some interesting happenings in the world of rentals. Using the year-over scale, when we look at the price of an apartment from the year before and compare it to this year's, Manhattan median rental prices had been declining for six consecutive months until they increased by a minute 0.2 percent in March. This April, the median cost to rent an apartment in Manhattan again increased from the same month last year, now up to $3,247 per month, 1.6 percent higher than April 2013's $3,195.
In March, the median Manhattan rental went for $3,200, and the $47 increase for April 2014 marks the second highest level in over five years. In terms of pure average rental price, a Manhattan apartment averaged $4,008 per month, which is only the second time the average has surpassed $4,000 per month in the last four years. The median rent for a luxury apartment, which is considered the top 10 percent of the market, was $8,000 in April, which is down 3.2 percent from March, but up 8.1 percent from April of 2013.
Several factors are likely affecting the consistently high rental prices in Manhattan. The sturdy sales market has provided competition, as those debating between renting and buying have opted for the latter due to fear of rising mortgage rates. The vacancy rate in Manhattan was also at the lowest it has been since 2010, sitting at 1.45 percent.
In Brooklyn, the median rental price increased for the 11th consecutive month on a year-over scale. The $2,805 rent of April 2014 is 3.9 percent higher than the $2,700 rent from April 2013. There are some indicators that rental prices are beginning to stabilize in Brooklyn despite the yearly increases, as the month-by-month rents are leveling out. Still, the number of new rentals on the market show that tenants are choosing to search for more affordable apartments instead of re-signing a lease.