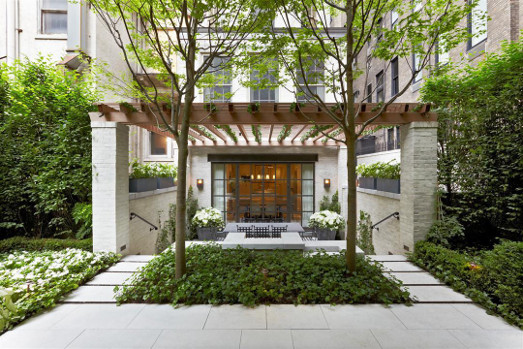 You have finally found the perfect apartment, with a view of the city you've always dreamed of, through classic wooden panel windows. You have a washer/dryer, a beautiful courtyard, and your favorite furry companion is welcome too. But before you sign the lease for your new luxury apartment, beware of these hidden costs that can sneak up on you and add thousands to your rent:
1. Gardening Fees
Part of the reason you were so drawn to this building was because of its beautiful scenery. The front entrance is encompassed with green grass and plants, and there is an attractive courtyard garden in the back. Were you lucky enough to get a private yard or terrace as well? Be sure to go through your lease agreement because more often than not, it is the tenant's responsibility to keep up the maintenance of your personal terrace or yard. In regards to the building scenery, it costs money to keep it looking trimmed and fresh, which means higher costs from your end. The landscape is one of the most appealing features of your building, so don't let the extra costs scare you off, just be sure to counter them into your expenses.
2. Extravagant Energy Bills
As much as you love the classic, old touches to your apartment such as the window moldings and your century old kitchen structure, these older features may cause your energy bill to go up a decent amount. With older windows, you may deal with poor insulation, creating an increase in costs to keep the temperature leveled. Typically older appliances use up to 50 percent more energy than newer equipment. Even with modern, high-ceiling apartments, you still might face difficulty in keeping a stable temperature. It is not surprising that energy expenses add up, you just have to account for the added costs.
3. Pet Fees
Good news, you do not have to give up custody of your beloved pet to your cat-hoarding aunt. The allowance of animals in your new luxury home is a pleasant surprise, given the minimal available spaces in a crowded city like New York. As many pet owners know, the costs of maintaining a healthy, groomed pet can add up generously. You have to remember to account for dog walkers, groomers, trips to the vet and the kennel. Some buildings charge an extra fee of $500 a year to keep a pet, as well as an additional month of your security deposit.
4. High-Priced Amenities
It turns out, all the added features of your building come with a price. With your luxury living comes doorman, elevator operators, parking attendants, and other building staff who provide services to you, expecting compensation in return. In order to keep receiving the high-quality attendance, tips are in order. If your building comes with a fitness center, swimming pool, or other facilities, residents are often charged a monthly fee as well. With extravagant living comes high costs. You get what you pay for.
5. Move-in Fees
So, you paid the movers and the U-Haul, but you are not necessarily home free. On top of that cost, you may also be faced with a move-in fee from the building. Although this is sometimes a charge from the landlord, your lease may require the payment to be made by the tenant. Buildings also periodically require a fee to reserve an elevator for your move-in day, due to the heavy usage. These expenses sometimes add up to over $1,000 on top of your current expenses, so be cautious of prices and try to get your friends to help you move in to save you some extra cash.