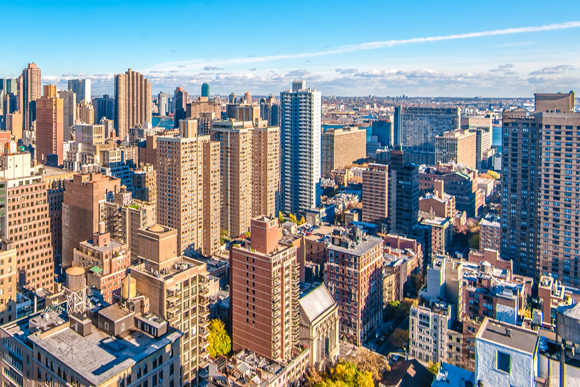 Last year, Luxury Rentals Manhattan shared some of our favorite building amenities — and it took a while to put together, since there are so many great spaces out there — and that may be for a good reason. "Amenity creep" is what the New York Times used to describe the trend (especially as it applies to Brooklyn and Queens as new construction rentals pop up on the waterfront) of developers using better amenities and services to attract renters. To be sure, attracting tenants in such a demanding market segment has become progressively more difficult, and the developers' collective response was to compete with the best fixtures in-unit, and best amenities in-building.
The New York Daily News recently alluded to this trend by using the Prism building's curated art collection as an example, but also noted its trend among developers citywide. Of course, the Prism at Park Avenue South stands as exceptional in its amenities, with two lounges, a screening room, and a bevy of other benefits. But still, the art trend is pretty established, with The Daily News even mentioning how it's apparent in the Abington House in Chelsea, with a well-received sculpture of a dog that's also conspicuously shaped like a bench. Notably, The Abington House made our favorite amenities list thanks to its full-on Dog City facility, which includes a dog-only, bone-shaped pool. Then again, maybe these great spaces are just peanuts to The Pierre, which provides a language-specific butler service, among other things.
That said, it's just as we had written earlier: we can expect bigger and better amenities moving forward. Whether or not that will progress inversely to residential square footage, which The New York Times alleges is the case, remains to be seen. Meanwhile, The Real Deal remarks that more developers are taking a harder look at floorplan design, perhaps seeing that as a better deal for all sides of the market.