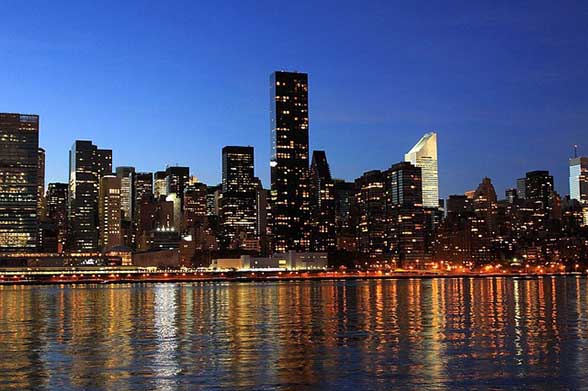 Residents of New York City are changing their mindset about the rental industry. "Major U.S. cities are seeing a boost in the number of renters in comparison to homeowners". There has been increasing demand for rental apartments suggesting that buying may not always be the best option. Mortgage rates are at a historic low, and yet many do not have funds which provides allure for renting.
The overall rise in employment and tight credit restrictions are major reasons that rentals are on the rise in Manhattan. "As the number of renters grow, if the supply of rental housing does not keep up, as it has not in most of these cities, then vacancy rates will fall, rents will rise, and more renters will struggle with the costs of housing," said Ingrid Gould Ellen the Furman Center's faculty director.
The rental market in Manhattan is projected to see a 25 percent increase through 2016. New York City is expected to see around 4,152 new apartments by the end of this year (compared to a mere 3,313 last year) and than more than double in 2016 to almost 8,800 units. While this is short-term fix for the increasing demand of rentals, the number of rentals are expected to reverse by the end of 2017 due to sky-high pricing. This new rental construction is the result of a few mega-projects, "most notably the Moinian Group's 1,174-Unit 605 West 42nd Street, the Durst Organization's 709-unit "pyramid" on West 57th Street and Rose Associates' aforementioned 70 Pine Street, which will deliver 644 units." The combination of these three new developments alone will provide Manhattan with a staggering 2,527 units. The main reason these mega projects are successful is due to the developer having previously owning them for years, or being able to lock down attractive bases. The truth of the matter is that rental development sites are becoming a scarcity. Most of these projects began in in theoretical development over 10 years ago, making their building price remarkably low.
Since last fall the average price for buildable square foot in Manhattan had gone up by 23 percent, new projects face higher production expenses. This pushes the minimum of rent prices when developers end up paying higher prices for property. But this isn't surprising. The prices of rentals have skyrockets to a whole new level, making those who are willing pay them those of an exclusive lifestyle. These make for a whole new style of rentals that are targeted for these specific renters. The average price for a Manhattan luxury rentals in 2014 was $3,250, with prices only expecting to increase between 5-10 percent over next year. Manhattan is not the only borough in New York City that will see an increase in rentals through 2015.