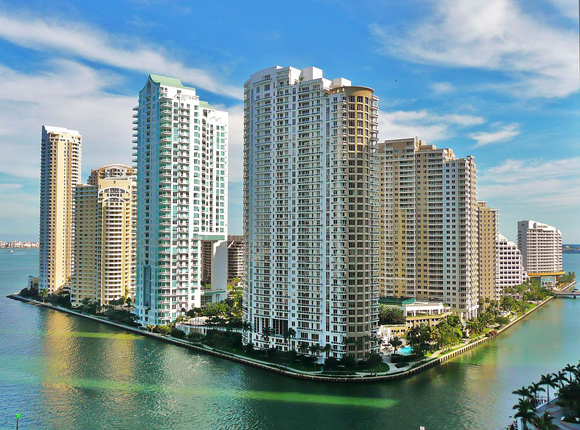 Once upon a time, Philadelphia was the '6th Borough', but in the decade since The New York Times ran a piece about Brooklynites moving to Philly for a more affordable & authentic urban experience, a new crop of cities have taken the moniker.
Hoboken- Hoboken's renaissance of the mid-aughts brought about a culturally thriving city that today rivals Williamsburg; indeed, Hoboken's Washington Street feels like a polished, kid-friendly Bedford Avenue. With so many young professionals getting priced out of Manhattan and Brooklyn, Hoboken's beauty, charm, stunning harbourfront and proximity to New York City make it a natural choice for those who want to be in a culturally thriving, exciting neighborhood while not spending most of their income on rent. With studios beginning at the $1300 mark, 1 bedrooms in newer buildings around $2400 and 2 bedrooms starting around $2500, the rental inventory in Hoboken is highly reasonable and in exceedingly hot demand.
Jersey City- Referred to as a 6th borough so often that it has both a restaurant and market named as such, this "gentrifying bedroom community" parallels the Financial District and is often called 'Wall Street West'. Developers typically invested in Manhattan and Brooklyn set their sights on Jersey City to take advantage of the influx of New Yorkers continuously priced out of their neighborhoods. This market-driven transformation made for a newly vibrant cultural scene with new restaurants, cafes and bars, city-wide brownstone restoration, even a trio of asymmetrical luxury residential towers named 'URL Harborside' (Urban Ready Living). Currently under construction and slated to open mid-2016, it will house 2,358 apartments, 763 of them rental units. This project will offer an entirely new living experience by providing residents "innovative housing that maximizes space, reduces energy consumption, is more environmentally sustainable, offers close and easy access to public transportation, and provides public areas that foster community".
The Hamptons- If Hoboken and Jersey City are affordable alternatives to NYC, The Hamptons are the polar opposite. A long-standing playground for New York's 1%, The Hamptons are a cluster of hamlets and villages providing luxurious beach living. Its rental market is dominated by summer rentals, when the seaside South Fork of Long Island is inundated with high-end renters the world over. Modest homes to magnificent estates are leased on a Memorial Day through Labor Day (MD-LD) basis. A sample of summer 2015 shows available dwellings ranging from $75,000 to $500,000 MD-LD. Half a million per season is in no way the top of the market however; multi-million dollar homes, though in short supply, are in high demand by high-rollers. Yearlong rentals in The Hamptons do exist, but are rare enough that Curbed hasn't written about them since 2012, when they made a renters guide with permanent residents in mind.
Miami- Miami's 6th borough status is largely due to its world renowned, highly influential arts scene, with roots stemming in New York's Downtown and Brooklyn arts community. N.A.D.A.'s (New Art Dealers Alliance) Art Fair in Miami Beach has its offices on Manhattan's Lower East Side. Miami's arts renaissance hugely contributed to its redevelopment, with Art Basel, and more recently P.A.M.M. Amongst all this unparalleled growth is an explosion of luxury rental projects, and Miami's condo market has developed with renters in mind. Condo inventory remains tight, so developers and investors are are focusing their sights on the enormous potential for rental growth. Mega developer Related is at the helm, currently building 4,000 luxury rental units.