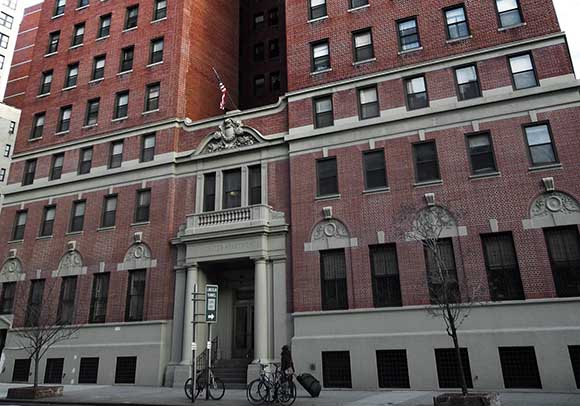 Photo credit: Webster Apartments by Anomalous_A, is liscened under CC by 2.0
---
New York City may never see a decrease in rent prices, but that doesn't mean there aren't new ways to escape growing costs. Through communal housing and the popular Airbnb, New Yorkers are abstaining from obscene prices. Communal housing – or "dorm-style living" – has been around since the turn of the 1900s, but what truly remains is a testament to early twentieth century new york.
What remains of the pre-war boarding houses are strictly reserved for women, maintained mainly by reverend mothers. Women get a chance to experience true communal life where meals, bathrooms, and lounging areas are shared. While it may not be the cheapest or most appealing option, it does come with benefits: a furnished room, WIFI, maid service, and two meals a day. The caveat: a zero tolerance policy for men in the building.
Currently, there are ten women's boarding houses in New York City – four on the Upper West Side, costing only $2,000 a month. Rooms at the Brandon Residence for Women run between $1,118 and $1,332 a month; this includes maid service, two meals a day, and fully furnished rooms. The Saint Agnes Residences, a bit more modest in price and faculties, charges residents $750–$850 for a room with WIFI and electric included. The Webster Apartments, equally as modest as Saint Agnes, accommodates a variety of women from interns to business visitors. Since Webster's residents are more diverse, their rates and terms are more temporary—from $335 a week for interns to $360 for full-time workers. Lastly, the Markle Evangeline Residences, which is run and supported by The Salvation Army. The residences range from $1,210–$1,820 and include a private bathroom, a feature that the other residences lack.
These communal boarding houses may not be luxurious, but they offer women a chance to live in the city at an affordable rate. This is just a stepping stone towards all the luxury Manhattan has to offer.