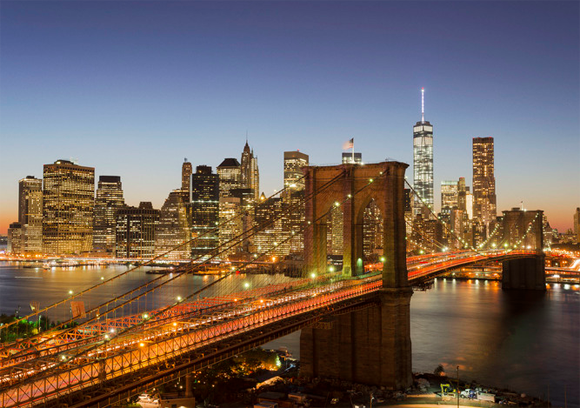 The Brooklyn Bridge is one of New York City's top attractions, as it is a National Historic Monument, and a picturesque piece of the Manhattan skyline. This iconic image is framed in the homes of many people, but few can say their window frames the authentic view. These four luxury apartments are in the perfect location for breathtaking scenes of the Brooklyn Bridge.
This red-clad building design of luxury apartments is located near South Street Seaport in the Financial District on the edge of the East River and directly neighbors the Brooklyn Bridge. The only way to get a closer view than this would be to walk outside and stand on the Brooklyn Bridge itself. The building also has a rooftop terrace for an optimal cityscape viewing experience.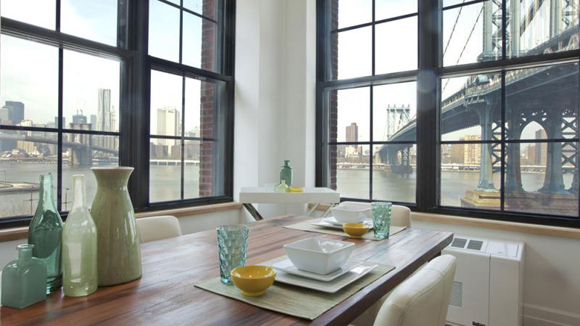 This red-brick, cubic building in Dumbo has the best of both worlds, with the Brooklyn Bridge to its left and the Manhattan Bridge to its right. Take in the sights from one of the windows that encompass the entirety of the building, or head up to the roof deck to examine all angles. The building also has an excellent location behind Main Street Park on the East River, and is also within walking distance to other beautiful parks in the area.
Located in the Financial District, this luxury tower attracts a younger crowd of New York City professionals with its incredible rooftop view. The top of the building provides a panorama of the Manhattan skyline, featuring a scene of Brooklyn Bridge in its forefront and the Manhattan Bridge in the backdrop.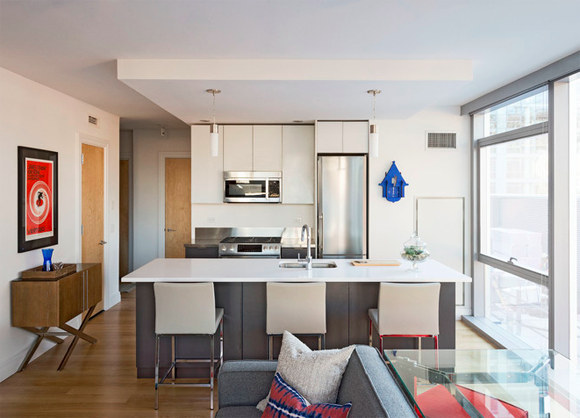 Located on the west edge of Brooklyn facing the East River, this building is as close to the Brooklyn Bridge as it gets without sitting right on top of it. The building is sectioned into blocks, with windows wrapping every wall. This was an excellent idea, since outside those plentiful windows lies a stunning view of the Brooklyn Bridge.