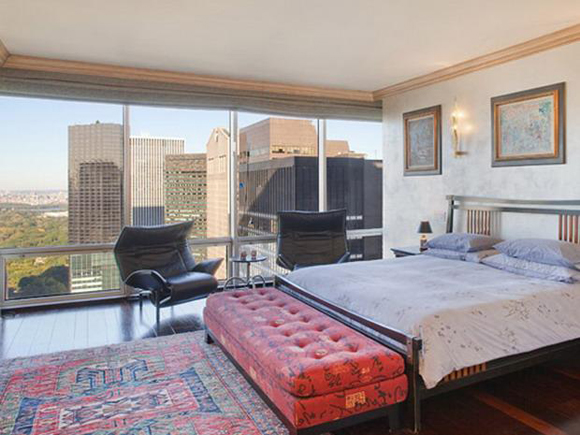 It's been almost a year since we reported on the Pierre Hotel's 39th floor apartment, that, at $500,000 per month, clocks in as New York's priciest rental. Turns out, it's also the second most expensive rental in the entire country. 2 East 61st Street is a 4,786 sq ft six-bedroom apartment that spans the entire 39th floor of the Pierre Hotel, which recently underwent $100 million in renovations.
While the other four cities mentioned in The Real Deal's most expensive rentals, Aspen, Boston, Malibu, and Miami, have some pretty high ticket rentals on the market, New York is saturated with them, and in the next few weeks, we're going to showcase some of the buildings where you can find the most expensive, and luxurious, apartments on the rental market today.
Developed by Aristotle Onassis and designed by world renowned architecture firm Skidmore, Owings & Merrill, The Olympic Tower is the gold standard in East Side elegance, sophistication, and class. At a prized Fifth Avenue address that overlooks St. Patrick's Cathedral and offers unparalleled Central Park views, 641 Fifth Avenue in East Midtown is a mixed-use building with luxury residences on the 22nd through 51st floors. The residences, which run from studios to five bedrooms, feature floor-to-ceiling windows and are elegantly appointed with the highest standard of luxury, including state-of-the-art appliances and HD flat screen TVs in each rental residence. The same meticulous attention to excellence is reflected in their unparalleled amenities package, which offers full concierge services with regard and discretion toward the privacy of all tenants, whether high-profile or not. Elevators are attended and there is a 24-hour security staff for peace of mind. There is a fully appointed fitness center on premises, and the ground floor arcade features a breathtaking, multi-tiered waterfall and cafe, with a separate private entrance to the residence lobby. A variety of five bedroom floor plans are available beginning at $65,000 per month. To request a viewing, click here.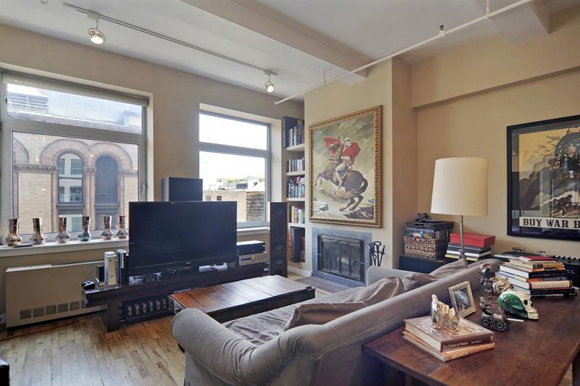 This landmarked cast-iron building at 14 East 4th Street in the heart of Greenwich Village is home to truly spectacular residences featuring cathedral ceilings, hardwood floors, wood-burning fireplaces, large walk-in closets, and home offices. Chef-style kitchens offer top-of-the-line stainless steel appliances, granite countertops, and built-in breakfast bars. Oversized picture windows offer sweeping views of the Manhattan skyline. Amenities at The Silk Building are as triple mint as the residences; there is a fully-attended lobby with doorman and concierge, a furnished roof deck, private storage, solarium, and media center. A Blink gym is on the ground level. A variety of five-bedroom layouts start at $20,000 per month. Click here to request a viewing.
The Brookford
Designed by renowned architects Schwartz & Gross circa 1911, this landmarked neo-renaissance pre-war building is located directly across the street from Central Park at 315 Central Park West. Its signature architecture features a tripartite exterior of brown brick, stone, and terra cotta, and is a stand out among Upper West Side architecture. A canopied entrance leads to a fully-attended lobby and a roster of residences among the most luxurious on Central Park. The homes, which range from studios to five bedrooms, feature high ceilings, glossy hardwood floors, and breathtaking Central Park views. Many offer duplex layouts. Five bedrooms begin at $25,000 per month, with a variety of layout options. For viewing information, click here.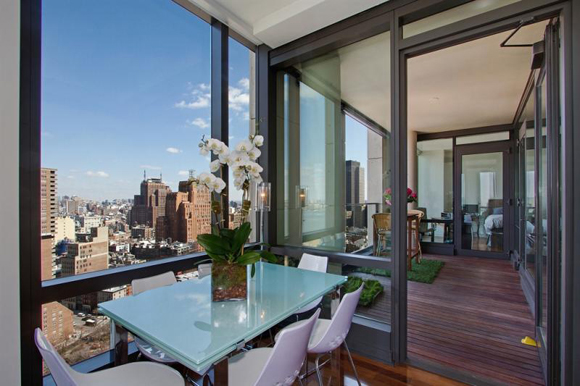 The 35-story luxury residential building spans almost a full city block in the ever trendy Tribeca and features 132 triple mint rentals. The ample, spacious residences, which range from studios to five bedrooms, were designed by Ismael Leyva architects and feature floor-to-ceiling windows for panoramic city views. The majestic building offers up an incredible amenities package, including a sophisticated, fully-attended lobby furnished by interior designer Victoria Hagan, a private, elevated pine forest designed by landscape architect Thomas Balsley, and a state-of-the-art fitness center, spa, screening room, attended parking, indoor/outdoor children's playground, and Bloomberg Financial Lounge. Whole Foods and Barnes & Noble are located on the ground level. Five bedrooms start at $35,000 per month, with various layout options. For viewing information, click here.