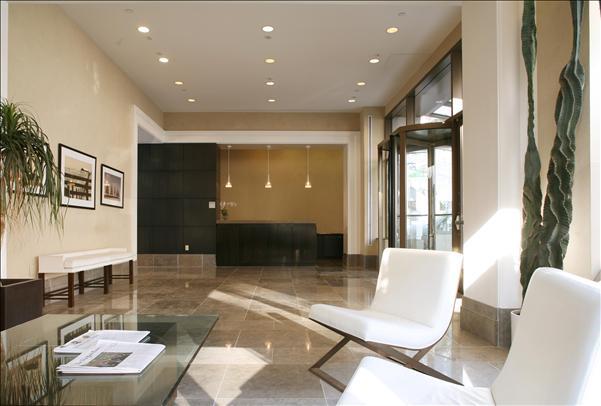 Last week we reported on February's Rental Report findings, which proved Downtown Manhattan still dominates in exclusivity and desirability. In the first of a two-part series, this Neighborhood Primer focuses on 2 of the most competitive–and original–Downtown destinations: Greenwich Village and the West Village.
These two quintessentially Downtown neighborhoods are very similar in some regards, so much so that the lines are sometimes blurred as to where one ends and the other begins. The general consensus is that Sixth Avenue below West 4th Street is the line of demarcation. Greenwich Village feels ever vibrant, youthful, and frenetic, while the West Village exudes a calmer, sublime, refinery–sophisticated without being stuffy. Since they are in such close proximity, living in one means the other is right at your doorstep, allowing the best of both worlds.
West Village
The West Village is all about classic New York elegance meeting Old-World European charm–the narrow, winding cobblestone streets, leafy overhanging trees, and charmingly bespoke row houses evoke a certain London esque sensibility. It also spawns an almost endless array of cozy cafes, boutique shopping, and epicurean delights. Some of the most impressive, innovative, and inventive restaurants in Manhattan call the West Village home—with timeless spots like The Waverly Inn, Po, Minetta Tavern, The Spotted Pig, and The Little Owl–all seeming to mirror the effortless, unpretentious sophistication, warmth, and charm of the neighborhood itself.
600 Washington Street
Located in the far West Village near the Hudson River, 600 Washington is an industrial-chic rental building designed by Costas Kondylis & Partners. It combines a seven story rental building housing 137 apartments, 147 lofts, and six townhomes. All the residences feature hardwood floors and self-controlled heat and air conditioning. The top-of-the-line, gourmet chef's kitchens feature wooden cabinetry, granite countertops, stainless steel appliances,, and dishwashers. The spa-inspired baths offer stainless steel fixtures, newly renovated marble finishes, and deep soaking tubs. The amenities package at 600 Washington features a full service lobby with doorman, 24-hour concierge, and valet, a fitness center, lounge, laundry services, garage, and private storage.
2-bedrooms begin at $7,450 per month.
The Archive
666 Greenwich Street is a spectacular, full-block, red brick Romanesque Revival pre-war is at once timeless and modern, housing some of the most desirable residences and views in all Downtown. The sprawling lofts and duplexes feature floor to ceiling windows, offering breathtaking city and river views, oak flooring, and ample closet space. Gourmet chef's kitchens include granite countertops, custom wood cabinetry, and stainless steel appliances– dishwashers included. Newly renovated baths feature deep soaking tubs and stainless steel fixtures.
The Archive offers an expansive amenities package, including a full service attended lobby–there's even a convenient ATM located by the elevators, 24-hour concierge, garage, and valet. There's even a laundry room on each floor, and a truly awe-inspiring, panoramic rooftop deck. In addition, the exclusive David Barton's gym is on-site.
2-bedrooms start at $5,600 per month.
Greenwich Village
Greenwich Village is so much a part of New York's collective conscious that it's easy to overlook in the era of Williamsburg and Lower East Side hipsters–but Greenwich Village was the original counterculture, bohemian enclave–and that artistic vibe still emanates from its streets. From the iconic jazz clubs on West 3rd Street and late night falafel and pizza on Bleecker Street, to classic trattorias a la La Lanterna di Vittorio for authentic, Old World Italian and its demure French neighbor, The Bourgeois Pig, Greenwich Village is a pulsing mecca of energy 24 hours a day.
The Printing House
As its name suggests, this stunning piece of Italian Renaissance architecture at 421 Hudson Street once housed a large-scale printing house, and its historical past greatly influenced the feeling of industrial luxury this elite building evokes. Each residence has been meticulously designed to compliment the industrial components of the building while being ultra modern and chic. The residences–many of which are spacious duplexes–have soaring ceilings, oversized windows, hardwood floors, recessed lighting, built-in closets, and terraces. Gourmet chef's kitchens feature integrated, stainless steel Sub-Zero and Wolf appliances and dishwashers, Caesarstone countertops, and Timeline cabinetry. Spacious bathrooms feature oversized mirrors, sleek, dark wood vanities, black-veined marble flooring, luxurious soaking tubs, and elegant powder rooms.
The impressive amenities package at The Printing House includes doorman and concierge, valet service, landscaped, fully private mews with gardens designed by Gunn Landscape Architecture, fitness center with pool, and laundry on each floor.
2-bedrooms begin at $7,500 per month.
10 Jones Street
Tucked away on the leafy, tree-lined respite of Jones Street, this stately red brick elevator building houses 59 duplex and triplex residences. They feature 16' ceilings, exposed brick, oak flooring, terraces, and self-controlled heating and air conditioning. The fully renovated kitchens feature custom wooden cabinetry, granite countertops, and state of the art appliances, dishwashers included. The gut renovated marble baths have oversized soaking tubs and polished fixtures. Amenities at 10 Jones Street include a full-service lobby with doorman, spacious roof deck, and on-site laundry.
1-bedrooms begin at $4,800 per month.