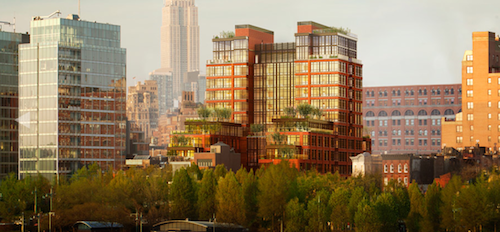 150 Charles Street seems to be turning into quite the celebrity residential magnet—most recently Ben Stiller and wife Christine Taylor—who bought the home after selling their Upper West Side digs. The couple spent just over $15 million for the 4-bedroom 4.5-bath at 150 Charles Street, where they will live alongside their two children.
The home spans a plentiful 3,395 square feet, and contains glamorous amenities such as a private library, a custom-made kitchen, and a 78-bottle capacity wine refrigerator.
Jon Bon Jovi bought a unit with a similar 4-bed 4.5-bath layout in 150 Charles Street this past September, although the "Livin' On a Prayer" singer paid over 3 million dollars less than the Stillers.
Shortly after Bon Jovi, Irina Shayk, supermodel and rumored girlfriend to Bradley Cooper, bought up a piece of 150 Charles—the 1,987-square-foot unit Shayk purchased for $6 million is the only two-bedroom home in the building that has a private 452-square-foot terrace.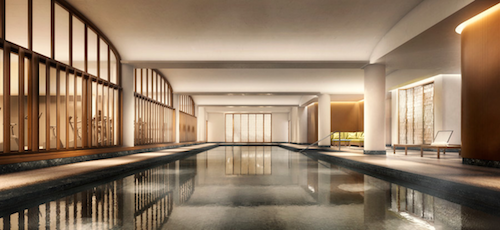 The pool at 150 Charles.
This astonishing, brand new development is stacked with amenities, such as a 75 foot lap pool, fitness center, a private covered driveway and parking garage— ideal for celebrities who want privacy—and over 33,000 square feet of landscaped outdoor space. On top of all of this, the building sits squarely in a prime West Village location with stunning views of the Hudson.