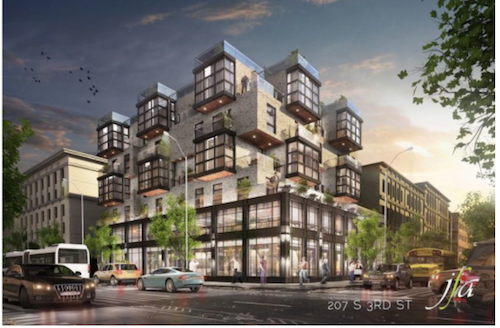 Renderings by J Frankl Associates via New York YIMBY
Many renderings have dropped for the new sleek residential building planned for 207 South 23rd Street, but a final plan for this jenga-like structure has now been revealed. This soon-to-be residential building will rise only eight stories and will hold 10 rental apartments.
The renderings unveil the buildings large, factory-style windows, glassy private landscaped balconies, with an overall contemporary gray brick facade.
All 10 of the apartments will be four-bedroom duplexes that will average 1,375 square feet each. For every apartment, there will be a private balcony as well as a washer-dryer set up. At the ground floor, the building will have 8,700 square feet of retail.
The building is planned to be completed by the spring