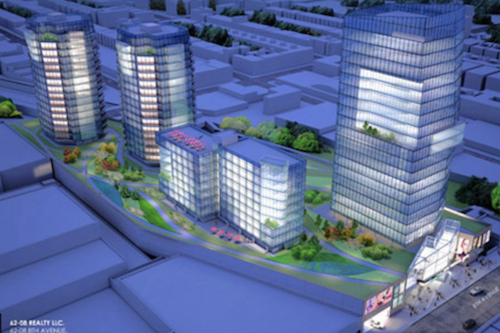 Renderings by Raymond Chan Architect
A massive mix-use building is coming to Sunset Park's eighth avenue between 61st and 64th street. Plans for this project had been altered quite a bit, but Architect Raymond Chan will finally be moving forward with a plan that consists of a mall, a 12-story residential tower, an 11-story hotel, and a pre-K school.
The residential portion of the project is planned to hold 250 rental apartments, while the hotel will have 150 rooms. The biggest change to the original plan is the addition of the school, which will be private and seat 498 students.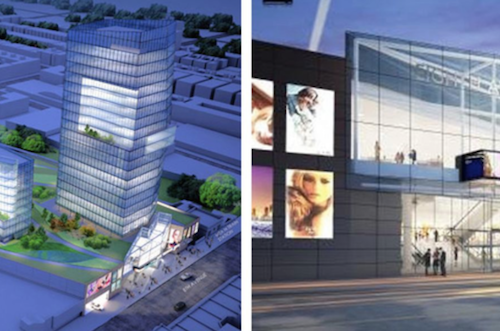 Renderings by Raymond Chan Architect
This massive mixed-use development, dubbed Eighth Avenue Center, will also hold a 2,500-car garage, a health care facility, a digital library without books, and a green space.
Although plans for this large project have yet to be filed, Chan plans to do so by the spring.