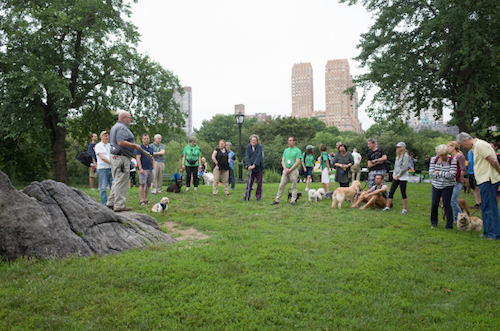 It seems as though new rental developments are being built every day. With so many options to chose from, it makes picking the one that's perfect for you a little more difficult. For those who own pets, finding the perfect rental that is also pet-friendly can make the decision all the more challenging. To make things easier, here is a list of three luxurious rentals that also allow pets.
Just a few steps from the East River in Uptown Manhattan you will this 15-story tower holding 196 units of pure luxury. Residents enjoy sights of the river from the building's sundeck, which offers extraordinary panoramic views. Along with this, the building also offers a lounge room for parties and social events, steam room and sauna, pool, massage room, and of course pet-friendly accommodations. Apartments include floor-to-ceiling windows, kitchens with granite countertops, stainless steel appliances, Turkish granite floors, pear wood cabinets, while the bathrooms feature Turkish Botticino marble vanity countertops. Currently still available are one and two-bedroom homes starting at $3,800 per month.
This 20-story rental is not only pet-friendly, but conveniently located just a few streets from Central Park, making for picturesque walks with your pup! At 400 West 55th Street, this building holds 149 units which all feature floor-to-ceiling windows, walk-in-closets, kitchens fitted with GE stainless steel appliances, Sienna Wild Apple Wood cabinetry, and granite countertops. Enjoy the building's garden terrace, fitness center, lounge and coffee bar, storage space, and more. Still available are studios for $2,900 per month and two-bedroom apartments starting at $5,400 per month.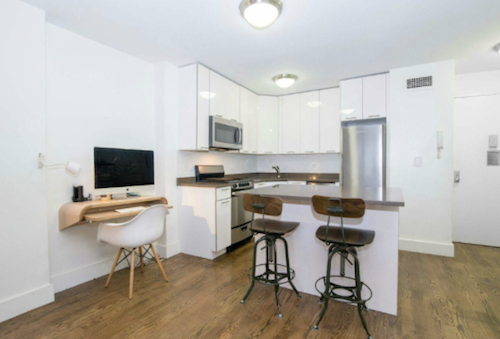 Located in the lively Upper East Side, at 220 East 63rd Street, The Blake offers all of its residents' complete comfort and luxury. Each of the 193 apartments within the 14 floors are fitted with modern finishes such as solid oak floors, kitchens with high-gloss lacquered cabinets, Caesarstone quartz countertops, and energy-efficient appliances. Bathrooms feature Italian porcelain tile, polished mahogany vanities, and opal white granite. Along with the pet-friendly accommodations, residents also can enjoy the lounge room and library as well as the state-of-the-art fitness center. The Blake currently has one-bedroom apartments still available starting at $4,000 per month.