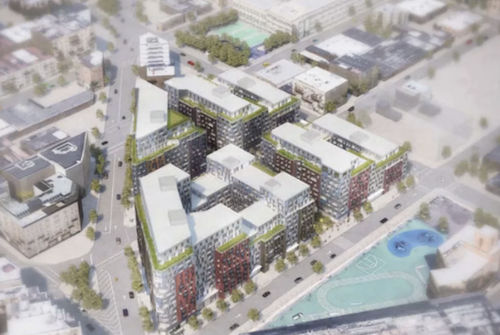 Photo from Department of City Planning
New rental buildings continue to make Brooklyn grow, but none are quite like this proposed development. The developers Rabsky Group will soon be bringing 1,146 apartments and more to Williamsburg with their new mega-development.
Plans for the project were filed back in March of 2015, but just recently the project was approved 9 to 1 by the City Planning Commision, which is a crucial step in making the mega-project a reality.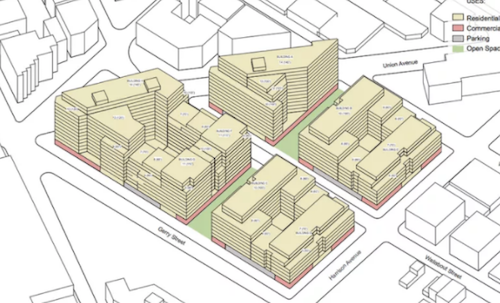 Mock-up from the Department of City Planning
The development will be replacing the Pfizer site in Williamsburg with eight new buildings in the Broadway Triangle area. Not only will the site bring 1,146 new apartments, but also 65,000 square feet of retail, 405 parking spaces, and a half acre of public space.
Currently, 287 of the units will be set aside for affordable housing, but local groups and Brooklyn Borough President Eric Adams believe that a project this large should include even more affordable units. This and the approval of the City Council are the last steps that the developers need to take in order to receive approval and be able to begin construction.
Developers are hoping to begin construction in January of 2018.