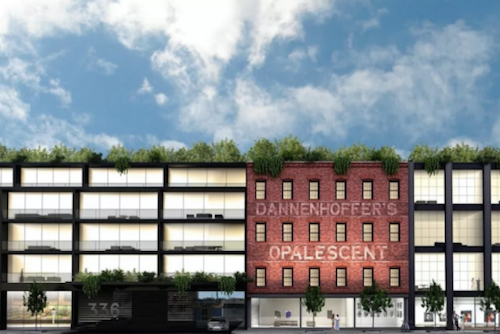 Rendering of Glassworks Bushwick by ASH NYC
As Brooklyn neighborhood continue to grow in popularity, so do the number of new developments in Brooklyn neighborhoods. While the newest Bushwish addition, now known as Glassworks Bushwick, inches towards completion, the official teaser site for the development is now up.
Back in 2014, the developers of the soon-to-be-residential, ASH NYC, purchased the site and the 63 apartments they have since constructed are planned to hit the market soon. This Bushwick beauty sits at 336 Himrod street, which was formerly home to a Glassworks factory in 1888, which is what inspired the developers to include its origins in the developments name, as well as keep the original piece of the factory by just building two towers on sides of the already existing building.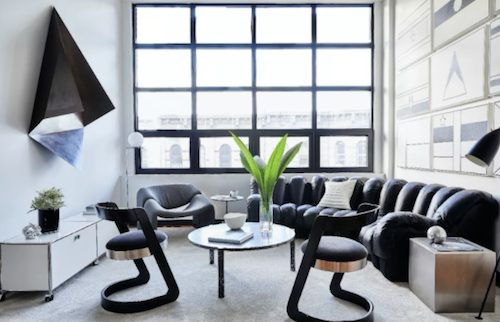 The rental tower will have a mix of apartments from studios to three-bedrooms and penthouses. Based on photos from the website, each home appears to have floors of white oak, gorgeous light fixtures that complete each room, floor-to-ceiling windows, stainless steel appliances, and some apartments even include private balconies.
Residents at Glassworks Bushwick will have access to the building's fitness room, bike storage room, on-site laundry, private garage parking, a barbeque area, a rooftop deck, and a landscaped yard designed by Brooklyn Grange.
Although not all prices for the apartments have been released, we currently know that a one-bedroom will start from about $2,500 a month, $3,100 for two-bedrooms, and $3,800 for three-bedroom homes.
As mentioned earlier, this development is just wrapping up construction, and the next step will be to put homes on the market.