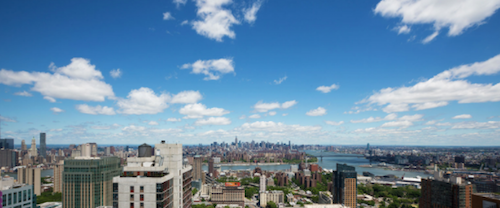 It's no secret that New York City is lacking extra space. As the amount of residents in the city continues to grow, families of three or more are finding it difficult to locate luxury family-friendly homes. We've decided to make things a little easier for large families and highlight three New York City developments that have up to four-bedroom apartments available.

Luxury loft living for a family of four is not impossible in Tribeca thanks to this 13-story development. Originally built in 1924, this residential building is a New York classic. When it was converted in 2014, developers made sure to include all the modern amenities New Yorkers love such as a state-of-the-art fitness center, lounge room, children's playroom, dog washing station, private storage space, and a rooftop deck that features a BBQ area, outdoor fireplace, and gives resident private outdoor space within the city. This rental holds 92 apartments that not only includes a four-bedroom home but also studios, two-bedrooms and even a penthouse. Residents will enjoy the 7-foot windows, high ceilings, wide white oak plank floors, classic steel columns, and an overall open layout. Apartments are still available starting at $3,750 per month for a studio, and $29,000 per month for a four-bedroom and penthouse.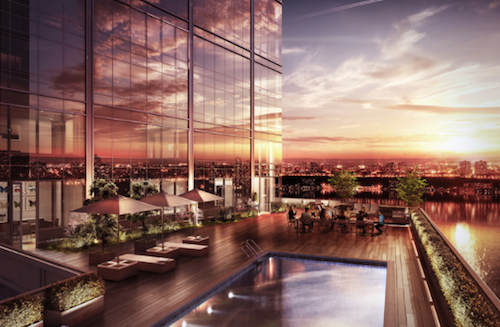 This 35-story residential building makes for the perfect family-friendly home. Sitting at 50 Riverside Boulevard, One Riverside Park is located on the Upper West Side just a block away from the Hudson River and a couple of streets away from the iconic Central Park. Offering two-to-four-bedroom homes with high ceilings, floor-to-ceiling windows, hardwood floors throughout, open gourmet kitchens with wood cabinets, stainless-steel appliances, and large kitchen islands with marble countertops. Residents are offered a list of amenities for both parents and children alike, such as a yoga studio, steam room, screening room, pool, fitness center, children's playroom, bowling alley, billiard room, garden, rooftop deck, and much more. Two-bedrooms start at $6,500 per month, three-bedrooms start at $12,000 per month, and $23,000 per month for four-bedrooms.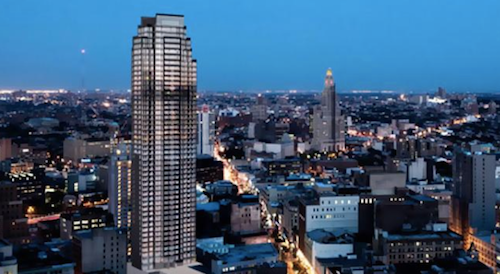 This development is not only family-sized but also comes with family-friendly amenities such as a lounge room, children's playroom, media room, rooftop deck complete with BBQ grills for family gatherings as well as panoramic views of Downtown Brooklyn. This 53-story development holds 378 apartments ranging from studios to four-bedrooms and a penthouse. Each one is spacious with high ceilings, large floor-to-ceiling windows, and Bosch washers and dryers in each home. The gourmet kitchens include all stainless-steel appliances, quartz countertops with enough space for cooking with the family, and wooden cabinets. Studios start at $2,600 per month up to $14,000 per month for a four-bedroom, $8,250 for the penthouse.