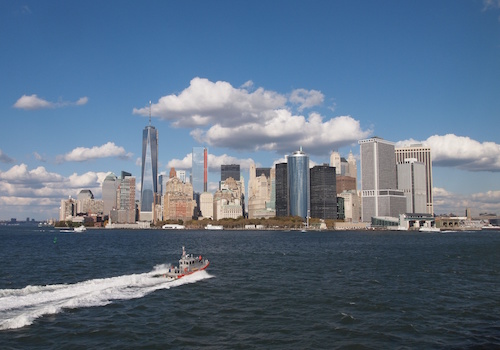 The historic Financial District is truly transforming. Moinian Group has just announced and filed plans to build the tallest residential to come to the area.
The iconic FiDi neighborhood has changed over the years from cobblestone streets and low-rise architecture to tall glassy modern structures. This new development will rise at 3 Platt Street, replacing the existing four-story commercial building which has already been purchased by the Moinian Group.
The project is in its earliest stages, but what has been revealed is that it will stand 37-stories tall. It will bring 250 rentals to the neighborhood measuring around 680 square feet. The residential portion of the building will cover 170,000 square feet and at the base of the tower will be 43,741 square feet of commercial space.
While the building is expected to have a host of lavish amenities, all that been revealed so far is the building's private parking space that will be available to residents only.
This tower is already expected to be highly coveted by New Yorkers, thanks to its prime location. Just a short walk away from this soon-to-be-residential building is the South Street Seaport Museum and in that same direction, you will find the East River, along with pockets of the historic neighborhood that still has cobblestone streets and classic restaurants and bars.
It has not been revealed when construction will begin on this rental.