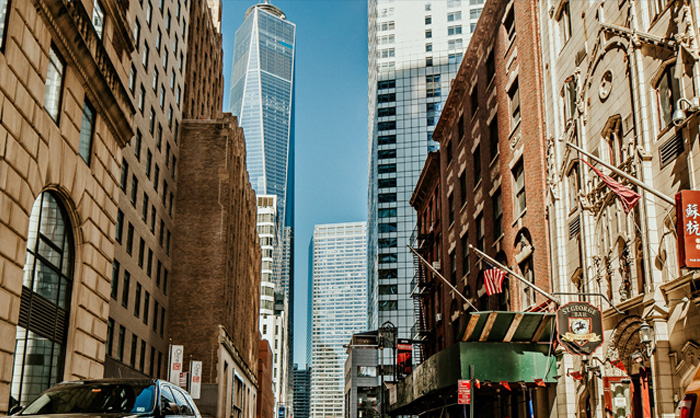 When it comes to finding the perfect place to live in New York City, the options are endless. However, few neighborhoods can match the allure of the Financial District in Manhattan. This bustling and historic area is not just a hub of commerce but also an increasingly desirable residential destination. In this blog post, we'll explore why renting an apartment in the Financial District is a smart choice, and we'll highlight some notable rental buildings that make this neighborhood even more enticing.
Unparalleled Skyline Views: One of the remarkable aspects of living in the Financial District is the awe-inspiring views of Manhattan's iconic skyline. Picture waking up to the sight of the One World Trade Center or the Brooklyn Bridge outside your window. Many rental buildings in the area offer residences with stunning vistas of the city, providing a daily dose of inspiration.

Historical Charm and Modern Luxury: The Financial District seamlessly blends the old with the new. The neighborhood boasts a rich historical heritage, with cobblestone streets and iconic landmarks like Trinity Church. Yet, it's also home to some of the most modern luxury buildings in the city.

Convenient Commute: If you work in the Financial District or need easy access to other parts of Manhattan, renting an apartment in this area is a wise choice. You can walk to your office or jump on numerous subway lines, making your daily commute a breeze.

Vibrant Dining and Entertainment: The Financial District is not just about business; it's also a hub of cultural and culinary delights. Explore the thriving dining scene, with a wide range of restaurants, cafes, and bars. The South Street Seaport offers unique shopping experiences, and the neighborhood hosts various cultural events and festivals.
Now, let's take a closer look at some notable rental buildings in the Financial District:
25 Broad Street: This historic building has been transformed into a luxurious rental residence. It combines elegant pre-war architecture with modern amenities, including a fitness center, lounge, and a rooftop deck with stunning views.
70 Pine Street: A landmark Art Deco tower, 70 Pine Street has been meticulously restored and now offers sophisticated rental apartments. Residents can enjoy a rooftop bar, an in-house restaurant, and breathtaking views of the city.
The Andaz Wall Street: A boutique hotel that offers extended-stay apartments. It combines the convenience of hotel services with the comfort of home.
20 Exchange Place: This iconic Art Deco skyscraper offers high-end rental residences with impressive city views. Amenities include a fitness center, resident lounge, and a rooftop terrace.
In conclusion, the Financial District is an ideal destination for those seeking a blend of historical charm, modern luxury, and convenience. Its vibrant atmosphere, stunning skyline views, and an array of notable rental buildings make it a top choice for apartment hunters in Manhattan. Make the Financial District your new home and experience the best of what New York City has to offer.