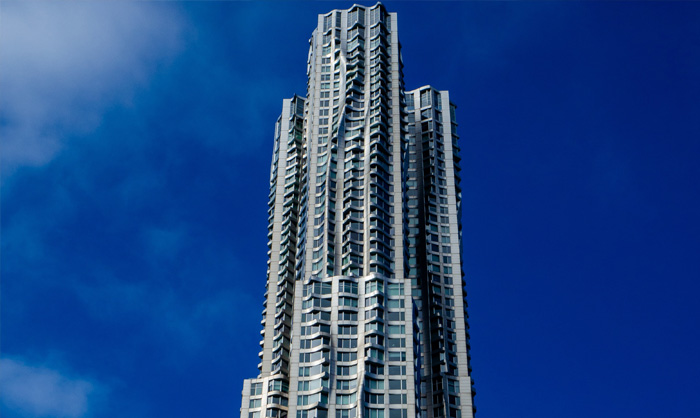 As the iconic New York City skyline continues to evolve, certain buildings stand out as beacons of modern luxury living. One such architectural marvel is 8 Spruce Street, a symbol of contemporary elegance nestled within the heart of Lower Manhattan.
Built in 2010, 8 Spruce Street, also known as New York by Gehry, is a 76-story skyscraper designed by the world-renowned architect Frank Gehry. This building is a testament to architectural innovation and offers residents a lifestyle that merges art, luxury, and convenience.
Each residence at 8 Spruce Street is a testament to modernity and luxury. These homes feature expansive windows that offer breathtaking panoramic views of the city's skyline. The open layouts are designed to maximize space and light, with the finest finishes throughout. Kitchens are equipped with top-of-the-line stainless steel appliances, sleek cabinetry, and stunning stone countertops.
8 Spruce Street offers an array of amenities that rival the world's finest residential buildings. A 24-hour concierge ensures your every need is met, while secure elevators make your daily routines a breeze. There's a dedicated bicycle storage room for those who prefer two-wheeled transportation, and the welcoming lobby sets the stage for your daily arrival.
No detail has been overlooked in ensuring residents' comfort and convenience. Laundry facilities on every floor make chores a cinch, and a residents' lounge provides a space for relaxation and socializing. For those with an active lifestyle, the state-of-the-art fitness center offers a premium workout experience.
One of the standout features of 8 Spruce Street is the serene, private outdoor garden, where residents can escape the hustle and bustle of city life. It's a peaceful oasis amidst the urban landscape, perfect for unwinding or entertaining guests.
The building's prime location in the Financial District places it within reach of the city's most vibrant cultural, dining, and entertainment scenes. Furthermore, transportation options are abundant, ensuring that the rest of the city is readily accessible.
In summary, 8 Spruce Street is not just a residential building; it's an embodiment of art, luxury, and modern living. It is a testament to New York's continued evolution and a symbol of the city's commitment to pushing the boundaries of what's possible.
Elevate your lifestyle and experience the epitome of urban luxury living at 8 Spruce Street, New York City. Your future begins here, see all available rentals here.