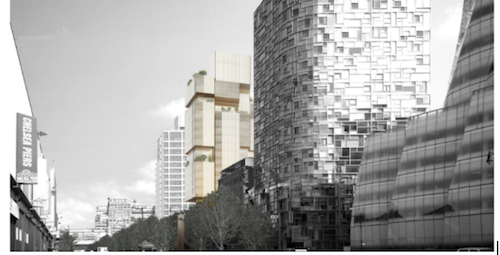 West 21st street and 11th Ave
The latest project slated to come to the High Line is inspired by the MoMa's sculpture garden, allowing it to fit right in with the other unique starachetic's structures. London Studio Seilern Architects plan to bring this 24-story glass tower to the corner of West 21st street and 11th Ave., across from Norman Foster's 551W21.
The tower will have commercial space that will hold a gallery on the lower levels as well as a reception area and sculpture garden. Above that will be residential units.